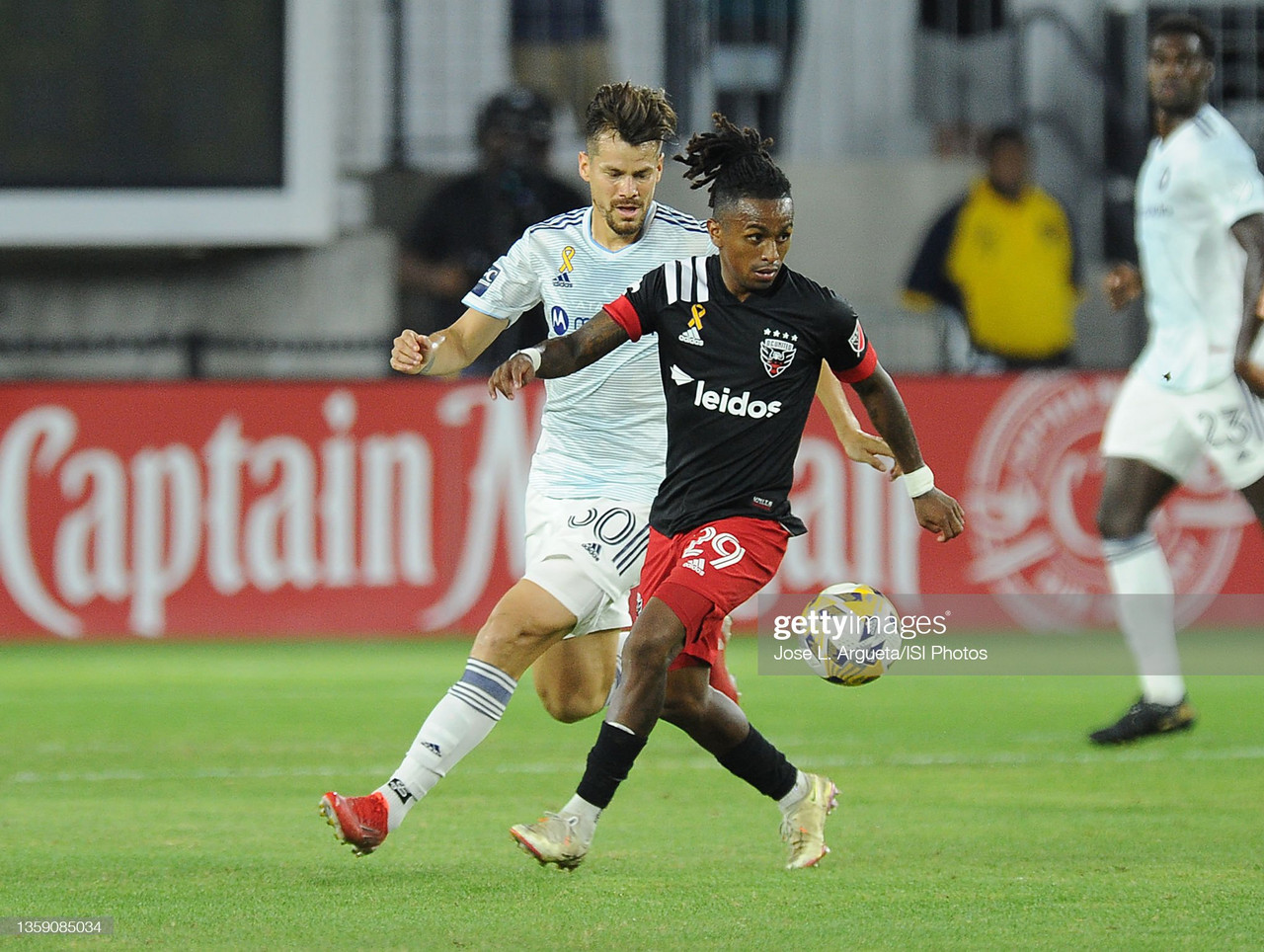 Two teams at the bottom of the Eastern Conference standings face off on Saturday night as the Chicago Fire hosts D.C. United at Soldier Field.
The recent international break came at a great time for both teams, as it gave them a break from all the losing they had been going, and gave them an opportunity to try and figure out where it's all gone wrong.
Chicago's last win came back in March, and they've only picked up one point from their last seven games. D.C. have been a little bit better, but they're only three points ahead in the standings, although they do have a game in hand.
This classic MLS rivalry might have fallen off hard as of late, but a win for either side could potentially kickstart a midseason arrival.
Or they'll just tie 0-0.
Team news
Both teams are going through a bit of an injury crisis at the moment.
Things aren't as bad for Chicago, but they will be without star man Xherdan Shaqiri, plus Chris Brady, Kendall Burks, and Miguel Navarro. Jairo Torres, on the other hand, is currently listed as questionable.
D.C. are certainly going through it, though. The likes of Adrien Perez, Moses Nyeman, Chris Odoi-Atsem, Theodore Ku-DiPietro, Jacob Greene, and Hayden Sargis are all unavailable for selection, while Bill Hamid and Russell Canouse are doubts for the contest.
Predicted lineups
Chicago Fire: Slonina, Sekulić, Omsberg, Czichos, Espinoza, Pineda, Giménez, Ivanov, Herbers, Mueller, Przybyłko
D.C. United: Hamid, Pines, Birnbaum, Hines-Ike, Gressel, Durkin, Djeffal, Smith, Estrada, Kamara, Flores
Ones to watch
Chris Mueller
With Xherdan Shaqiri and Jairo Torres both potentially out this weekend, that means someone on the Chicago roster is going to have to step up if the team wants any chance of picking up a result here.
Come on down Chris Mueller, you're the next contestant on the Chicago Fire soccer show.
There's an argument to be made that Mueller's been the team's best player as of late. Is that because Torres hasn't been fully healthy and because Shaqiri has been used out of position? Sure, but it's still been nice to see the former Orlando City man hit the ground running.
Signed at the start of May, Mueller has taken no time to make an impact with the Fire. He scored a great goal against the New York Red Bulls, and he always seems like a threat whenever he's on the field. Fast, strong, and direct, he's an attacker that's pretty much built perfectly for MLS.
This upcoming contest might be his toughest challenge yet, though. He probably won't have his more well-known teammates beside him, so instead of playing a supporting role and capitalizing on the space given to him, the American will have to be the focal point of the attack. That means that all eyes will be on him, including those of the D.C. defense.
Can Mueller somehow step up and deliver against the odds? Only time will tell, but if his brief Fire career is any indication, then he might just be able to.
Ola Kamara
I love Ola Kamara.
One of my favorite players in all of MLS, there's just something about him. Whenever he's mentioned, a rush of endorphins get sent to my brain, and a smile appears on my face. Maybe's it's that one goal he scored against the New York Red Bulls, or his trademark celebration, or just the way he plays the game.
Personal bias aside, he's still quite the talent, which is why he's someone to keep an eye on in this contest. Kamara hasn't had the best start to the season, but he's still managed to grab six goals in 12 league appearances, plus another two in his one U.S. Open Cup showing. He did score last time out as well, even if it was just a consolation goal.
The striker is an old-school sort of center forward. Not blessed with any particular physical attributes, like raw speed or super strength or exceptional height, he makes up for it with his intelligence and finishing ability. He makes smart runs, and he knows how to be at the right place at the right time. Then, when the ball comes his way, he's able to finish in a number of different ways.
Chicago's defense was elite early on, but they've been leaky for a while now. If they slip up at any stage, it'll probably cost them, as Kamara will be waiting to pounce at all times.
Last time out
These two sides have already faced off this season, and that game wasn't the prettiest.
The conditions didn't help, as a snowstorm in the D.C. area meant that the grounds crew had plenty of work to do before the contest began in order to keep the snow away. They couldn't get rid of all of it, though, so some was still on the pitch when the opening whistle blew.
Things didn't really improve once the match started. Both teams had some chances early on, but they just couldn't convert.
That was until the half hour mark when Chicago opened the scoring in predictably ugly fashion. The move started out beautifully, to be fair, as a lovely flick from Fabian Herbers got the ball to Xherdan Shaqiri. His pass wasn't a great one, and it was seemingly headed right to defender Brad Smith. However, the ball somehow squeezed past him, and it ended up bouncing perfectly for Stanislav Ivanov to poke home from close range.
The contest remained a tight one until the 80th minute. That's when the Fire sealed the result, as Jonathan Bornstein rifled a volley past Bill Hamid to double his side's advantage. It was a well-worked team goal, and almost everyone got involved before the ball crossed the line.
That proved to be enough for Chicago, who held on to secure the clean sheet and a surprise win on the road.
How to watch
The match kicks off at 7:00 p.m. CST, and it will air live on UniMás, TUDN USA, and Twitter.