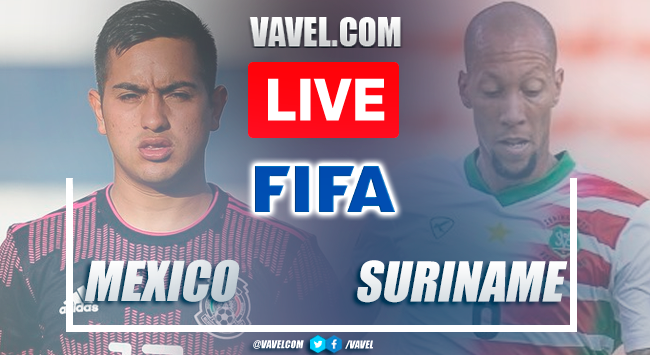 Goals and summary
it's over
103'
93'
86'
81'
The sixth was almost there!
67'
Bad news begins
Second half
45'
33'
25'
22'
12'
6'
5'
0'
Referee Team
Suriname Lineup
Mexico Lineup
He is confident in his team
Perfect Step
They have already arrived
Did you know?
Minutes away from kick-off
We're back!
Tune in here Mexico vs Suriname in Concacaf U-20 Pre World Cup
How to watch Mexico vs Suriname Live Stream on TV and Online?
What time is Mexico vs Suriname match for the Friendly match?
Last lineup of Suriname
Mexico's last lineup
Watch out for this Surinamese player
Watch out for this player from Mexico
Obliged to qualify
Aiming for a surprise
In search of the ticket
Welcome to VAVEL.com'scoverage of the 2022 Concacaf U-20 Pre World Cup Mexico vs Suriname Live Updates!