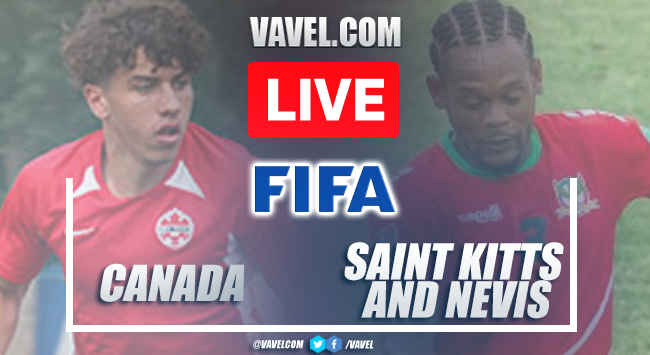 90'
83'
80'
75'
70'
65'
60'
55'
50'
45'
45'
40'
35'
30'
25'
20'
15'
10'
5'
Kickoff
All ready
Already warming up
Lineups
For the honor of the group
Already at the Stadium
Fans
Stay tuned to follow this match live.
Where to watch Canada vs St. Kitts and Nevis?
For the World Cup in Indonesia 2023 and the Olympic Games in Paris 2024.
Background
Referee
Absences
Key Player Saint Kitts and Nevis
Key Player Canada
Tegucigalpa National Stadium.
Good afternoon to all VAVEL readers!