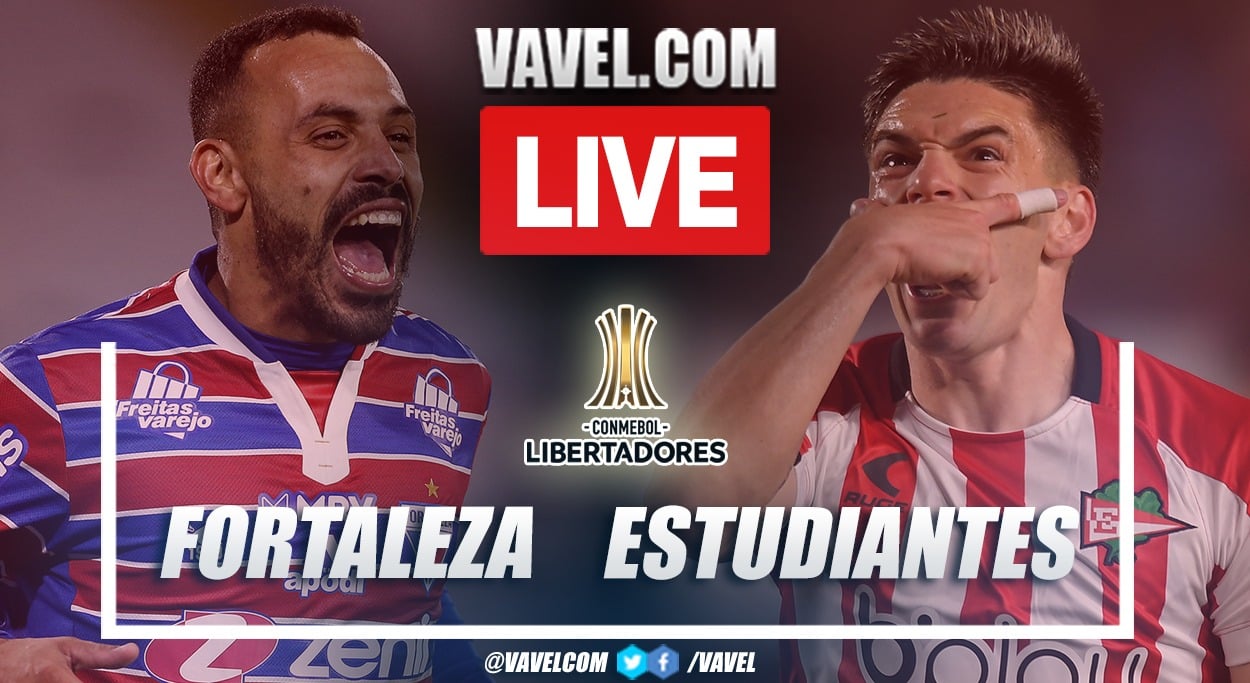 End of transmission
Match ended
⏱ Min 90+3
⏱ Min 90+1
⏱ Min 90
⏱ Min 88
⏱ Min 84
⏱ Min 81
🔄 Change
⏱ Min 78
⏱ Min 76
⏱ Min 73
🔄 Change
⏱ Min 70
🔄 Change
⏱ Min 66
⚽ GOAL
⏱ Min 62
🔄 Change
⏱ Min 58
⚽ GOAL
⏱ Min 55
⏱ Min 54
⏱ Min 52
⏱ Min 50
⏱ Min 48
⏱ Min 46
The second half started
First half ended
⏱ Min 45+1
⏱ Min 45
⏱ Min 43
⏱ Min 42
⏱ Min 38
⏱ Min 36
🟡 Yellow card
⏱ Min 32
⏱ Min 30
⏱ Min 28
⏱ Min 26
⏱ Min 25
⏱ Min 24
⏱ Min 22
⏱ Min 20
⏱ Min 18
⏱ Min 16
⏱ Min 14
⏱ Min 12
⏱ Min 10
⏱ Min 8
⏱ Min 6
⏱ Min 4
⏱ Min 2
The match has started!
It's time to play
Mixed zone
All set
This is how Estudiantes presents its headlines
This is how Fortaleza presents its headlines
Ready headlines
Preview of the visit
Local preview
Previous
Welcome back
Stay tuned to follow Fortaleza vs Estudiantes live on TV
How to watch Fortaleza vs Estudiantes live?
What time is Fortaleza vs Estudiantes?
Data
Outstanding player of Estudiantes
Featured player of Fortaleza
Possible alignments
Arbitration group
History
Estudiantes es el favorito
Fortaleza to save the season
The match will be played at Castelão Stadium.
Starts transmission