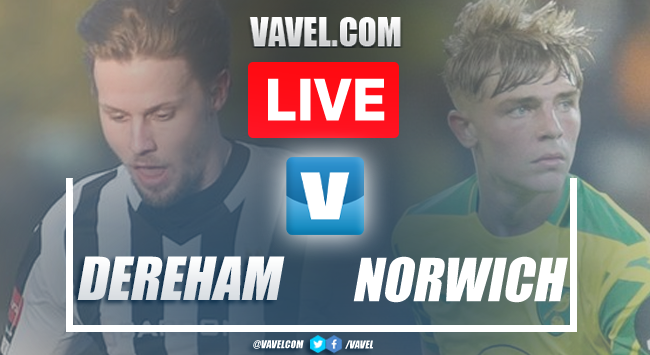 This was the last goal of the game
Thanks
End game
88'
76'
67'
49'
46'
This was Norwich's 2-0 win.
Half time
45'
40'
25'
This is how the first goal was scored
7'
0'
Minutes away
The stage
Norwich lineup
Already warming up
Great presentation
New apparel
The last time
How did Norwich fare?
Next saturday
Start
Tune in here Dereham Town vs Norwich City Live Score in Friendly Game 2022
What time is Dereham Town vs Norwich City match for Friendly Game 2022?
When is Norwich's EFL Championship debut?
Norwich City: friendly matches
Norwich City: getting back on track
Dereham Town: to make a splash
The Kick-off
Welcome to VAVEL.com's LIVE coverage of the Friendly Game 2022: Dereham Town vs Norwich City!