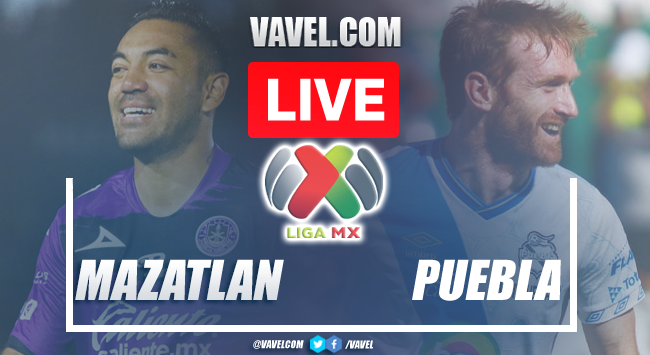 Goals and Highlights
98'
97'
94'
89'
86'
83'
76'
72'
70'
68'
61'
58'
55'
54'
46'
45'
48'
45'
41'
36'
28'
25'
23'
14'
11'
8'
5'
0'
Puebla: LineUp
Mazatlan: LineUp
To the court
They arrived
At home!
Right off the batt!
Duel of archers
Meeting history
What a beauty!
Opening game!
We're back!
Stay tuned for the Mazatlan vs Puebla live stream
How to watch Mazatlan vs Puebla Live Stream on TV and Online?
Mazatlan StatementsGabriel Caballero, Mazatlán's coach, spoke prior to this match: "We closed the last tournament very well, winning four and tying two. The team ended up playing very well and with the base of 80 percent, we hope to get the three points tomorrow and start the illusion"."The squad, although Nico Díaz and Iván Moreno left, it is a management process on the part of the institution, because it is the way it subsists and that gives a space to the U-20 boys who need that process and opened that margin to bring reinforcements, one more player is still missing and we hope that next week he will arrive"."We need the locale to be strong, we want to make it felt here, with the players' impulse, with the illusion of starting the tournament, we have two games to go on and take advantage of the temperature in Mazatlan and we must try to make the locale strong and then go step by step, we want to have a better tournament."How will Puebla fare?
How is Mazatlan coming?
The match will be played at Kraken Stadium.
Welcome to VAVEL.com's coverage of the 2022 Liga MX match: Mazatlan vs Puebla Live Updates!