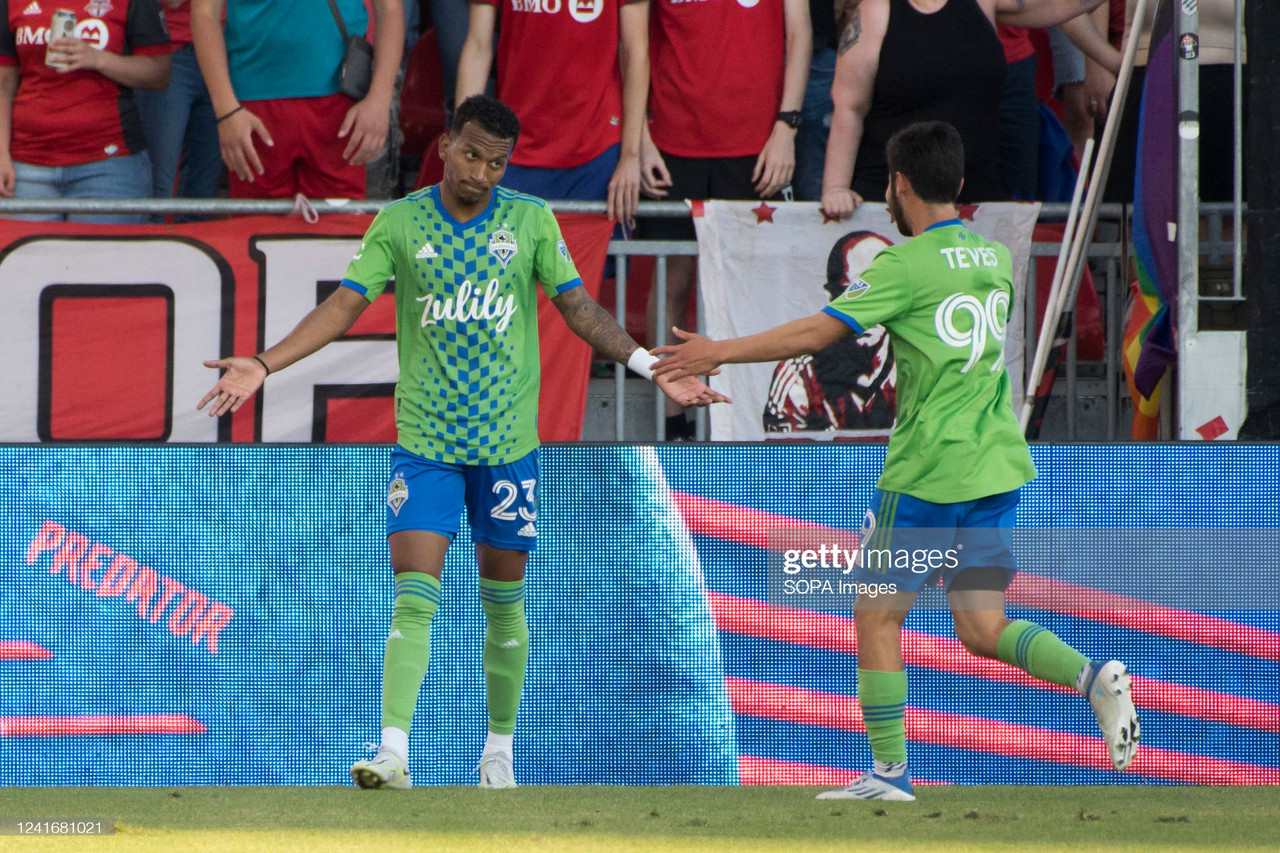 The Seattle Sounders made their first trip to BMO Field in three years a successful one, defeating Toronto FC 2-0.
Playing with six homegrown players and ten from their academy, it was Dylan Teves who opened the scoring in the 39th minute with Fredy Montero sealing all three points on 60 minutes.
The defeat, Toronto's third in a row, marked the final match for the Reds before Italian superstars Lorenzo Insigne and Domenico Criscito are eligible to play after signing in the last week.
Story of the match
Seattle's first chance came just ten minutes into the game as Leo Chu stole the ball and cut it back for Danny Leyva, who found Nicolas Lodeiro, but he shot high and wide.
Teves was to create the Sounders next opportunity, crossing for Montero following a Toronto turnover, but the hosts were able to recover and put the ball out of play.
Chu then orchestrated the visitors' opener, beating Carlos Salcedo down the wing and his low cross was directed home by Teves, who was making his first career start.
Salcedo cut out a cross sent in by Alex Roldan in the 52nd minute and two minutes later at the other end, Stefan Cleveland saved and managed to gather in following a fortunate deflection off of Nouhou.
On the hour mark, the lead was doubled. A give-and-go between Lodeiro and Montero ends with the latter beating Quentin Westberg to make it 2-0.
Opportunities were few and far between for the Reds, but they got one in the 83rd minute, Ralph Priso curling a shot to the far post that Cleveland managed to catch.
With time running out, Reed Baker-Whitling received a pass in the middle from Nouhou and was looking for his first-ever goal, but Bono did well to block the shot.
Man of the match: Nicolas Lodeiro
Playing just in front of the center-backs, he influenced the match in nearly every facet. He led Seattle in touches and his 14 recoveries were a game-high.
His defensive work was outstanding and he also assisted on the Sounders second goal. On a team full of talented players, it's easy to forget just how good the Uruguyan is.