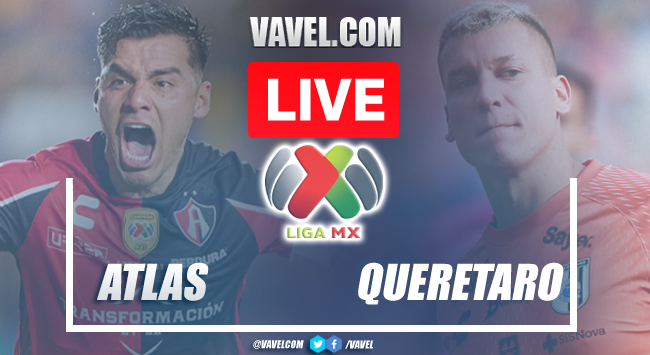 Highlights
Thanks
End game
96'
90'
84'
82'
77'
73'
69'
64'
62'
61'
55'
50'
48'
46'
Half time
45'
44'
38'
35'
34'
33'
31'
30'
24'
22'
20'
14'
11'
5'
3'
1'
0'
Minutes away
Queretaro substitutes
Atlas substitutes
XI Queretaro
Great atmosphere
The environment
Improve marksmanship
To get out of the bottom of the table
Maximum stress
Start
Tune in here Atlas vs Queretaro Live Score in Liga MX 2022
What time is Atlas vs Queretaro match for Liga MX 2022?
Atlas vs Queretaro Background
Key Player Queretaro
Key player Atlas
Last lineup Queretaro
Last lineup Atlas
Working on the mental side
Querétaro: is his job at risk?
Atlas: getting back on track
The Kick-off
Welcome to VAVEL.com's LIVE coverage of the Liga MX 2022: Atlas vs Queretaro!