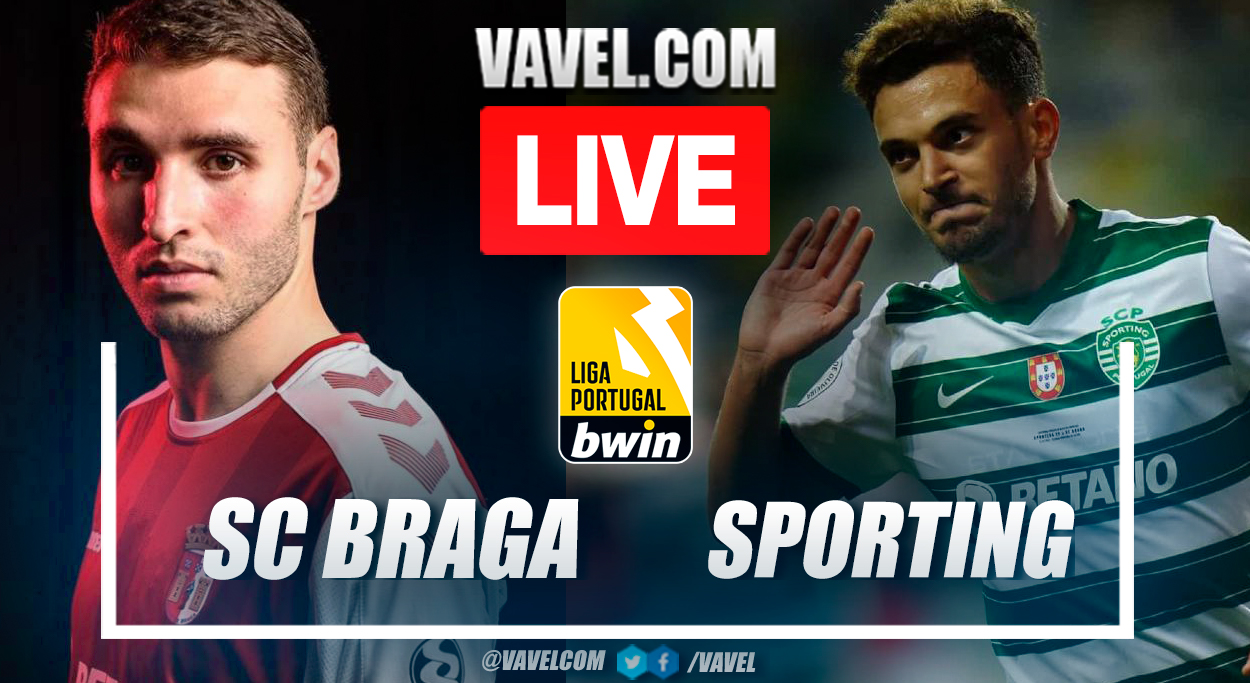 Thank you all.
END OF THE MATCH: POINTS SHARED
89' GOOOOAAALL
83' GOOOOAAAALL
74' Yellow card
68' Yellow card
66'
63'
62' Possible penalty for Sporting
57'
52'
46'
END OF THE FIRST PART:
GOOOOAAAALLL
44' First change for Braga
42'
37'
34' GOOOAAAL ANNULLED
24'
22' Yellow card
19' GOOOOAAALLL
14' GOOOOAAALLL
9' GOOOOOAAAALLL
2' The first for Sporting
THE GAME STARTED
All set
Sporting Lisbon pre-season
Pre-season SC Braga
Mexican starts from the bench
XI Braga
XI Sporting
1 hour
How to watch Braga vs Sporting Lisboa LIVE?
What time is Braga vs Sporting Lisbon?
Summary of the last Braga vs Sporting Lisboa
Mexican Diego Laínez new Braga player
How is Sporting coming along?
How does SC Braga arrive?
Background
Venue: The match will be played at the Braga Municipal Stadium, which was built in 2003 and has a capacity for 30,286 spectators.
Preview of the match
Welcome to VAVEL.COM's LIVE coverage of Braga vs Sporting Lisbon in Primeira Liga.