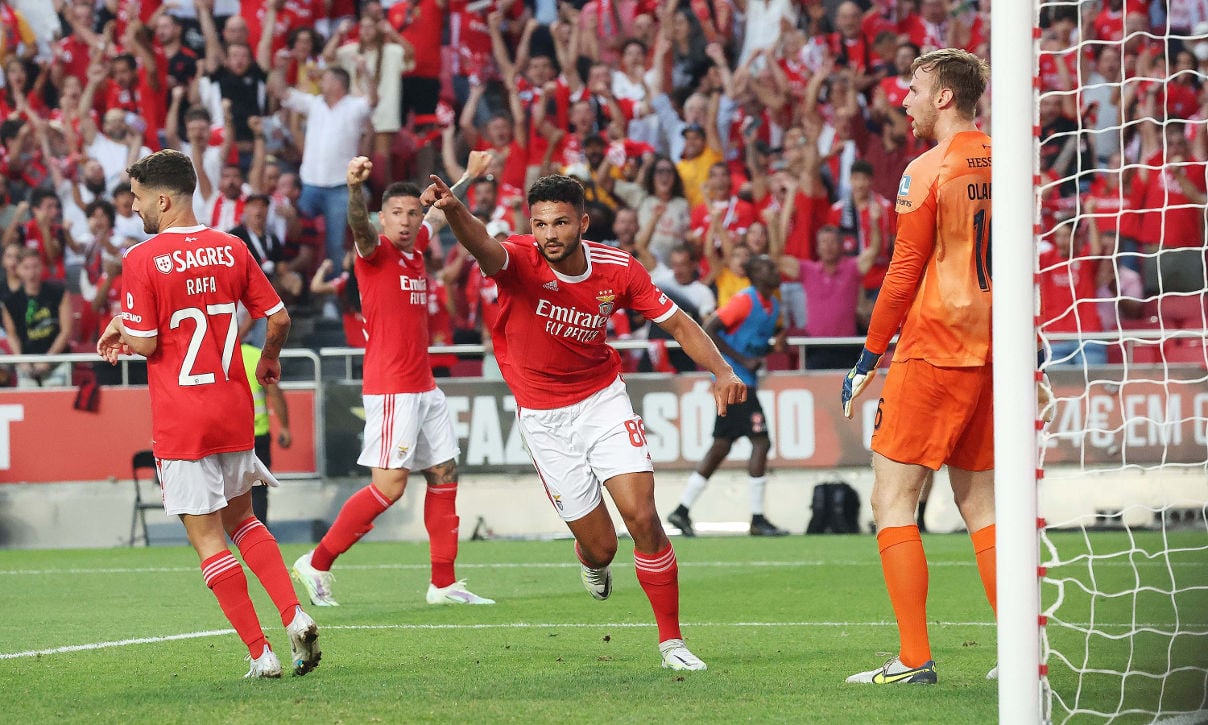 Thank you all.
Upcoming matches
MATCH ENDS: BENFICA QUALIFIES FOR THE NEXT ROUND
88' GOOOOAAALL
80'
72'
GOOOOOAAAALLL
60'
58' GOOOOOAAALL
THE SECOND PART BEGAN
END OF THE FIRST PART
41' Another for the Danes
36'
23' GOOOAAAALLL
19'
9'
THE GAME BEGAN
All set
SL Benfica Substitutes
FC Midtjylland has nothing to lose
Next opponent
XI Midtjylland
XI Benfica
1 hour
How to watch FC Midtjylland vs Benfica LIVE?
What time is FC Midtjylland vs Benfica?
Summary of Benfica's 4-1 first leg win in the first leg
These are the teams that have already qualified for the UEFA Champions League
How are Benfica coming along?
How is FC Midtjylland coming along?
Background
Venue: The match will be played at Arena Park Randers, a stadium located in 1961 with a capacity of 12,000 spectators.
Preview of the match
Welcome to VAVEL.COM LIVE coverage of FC Midtjylland vs Benfica in the Champions League Playoffs.