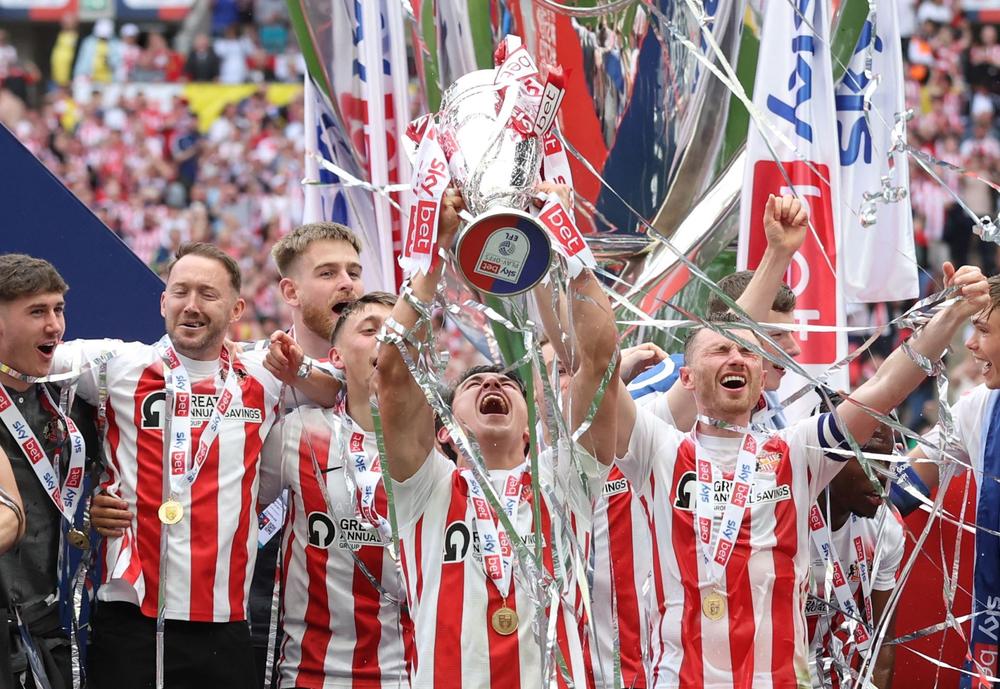 AGONIC TIE
THANK YOU FOR FOLLOWING LIVE ON VAVEL
DRAWN
72´
60´
52´
THE SECOND HALF BEGINS
THE FIRST HALF IS OVER
40´
31´
30´
17´
15´
8´
7
THE GAME BEGINS
IN MOMENTS WE START
QPR'S LINEUP READY
SUNDERLAND LINEUP READY
WHAT'S NEXT FOR QPR?
LAST DUEL OF THE QPR
WHAT'S NEXT FOR SUNDERLAND?
SUNDERLAND'S LAST DUEL
THE BOTTOM LINE
THE TOP OF THE TABLE
THE WAIT IS OVER
Tune in here Sunderland vs QPR Live Score
What time is Sunderland vs QPR match for Football League Championship?
Watch out for this Sunderland player:
Watch out for this QPR player:
Last Sunderland lineup:
Last QPR line-up:
Background:
About the Stadium:
For the ticket to the Premier League
They want to make their home ground count
The road to the top flight begins
Kick-off time
Welcome to VAVEL.com's LIVE coverage of the 2022 Football League Championship: Sunderland vs QPR!