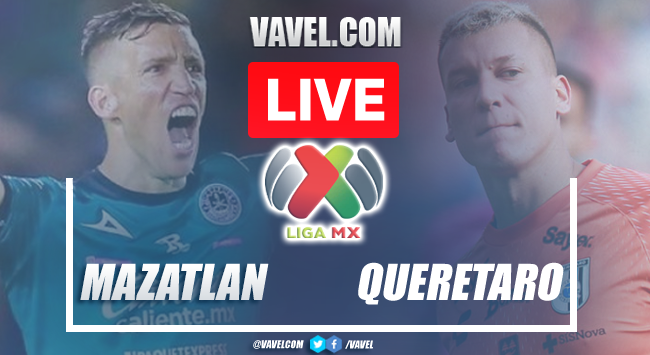 Highlights
Thanks
End game
92'
90'
88'
86'
84'
81'
80'
77'
75'
71'
66'
63'
60'
58'
54'
46'
Half time
47'
45'
44'
37'
35'
27'
25'
18'
9'
3'
0'
Minutes away
Queretaro substitutes
Mazatlan substitutes
XI Queretaro
XI Mazatlan
The trip
Great support
What happens if they win?
Tuesday's event
Start
Tune in here Mazatlan vs Queretaro Live Score in Liga MX 2022
What time is Mazatlan vs Queretaro match for Liga MX 2022?
Background Mazatlán vs Querétaro
Key Player Queretaro
Key player Mazatlan
Last lineup Queretaro
Last lineup Mazatlan
Order on both sides
Queretaro: for the first win
Mazatlan: keep winning
The Kick-off
Welcome to VAVEL.com's LIVE coverage of the Liga MX 2022: Mazatlan vs Queretaro!