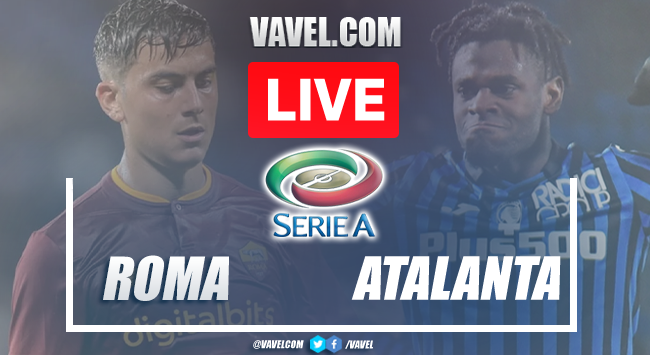 Highlights
Thanks
END GAME
94'
90'
87'
80'
740
73'
67'
60'
55'
47'
46'
HALF TIME
45'
41'
35'
28'
23'
16'
8'
6'
3'
0'
Minutes away
Atalanta substitutes
Roma substitutes
XI Atalanta
XI Roma
As a visitor
The hosts arrived
What happens if they win?
Great victory
Start
Tune in here AS Roma vs Atalanta Live Score in Serie A 2022
What time is Roma vs Atalanta match for Serie A 2022?
Last games Roma vs Atalanta
Key Player Atalanta
Key player Roma
Last lineup Atalanta
Last lineup Roma
Atalanta: keeping their unbeaten record
Roma: a litmus test
The Kick-off
Welcome to VAVEL.com's LIVE coverage of the Serie A 2022: Roma vs Atalanta!