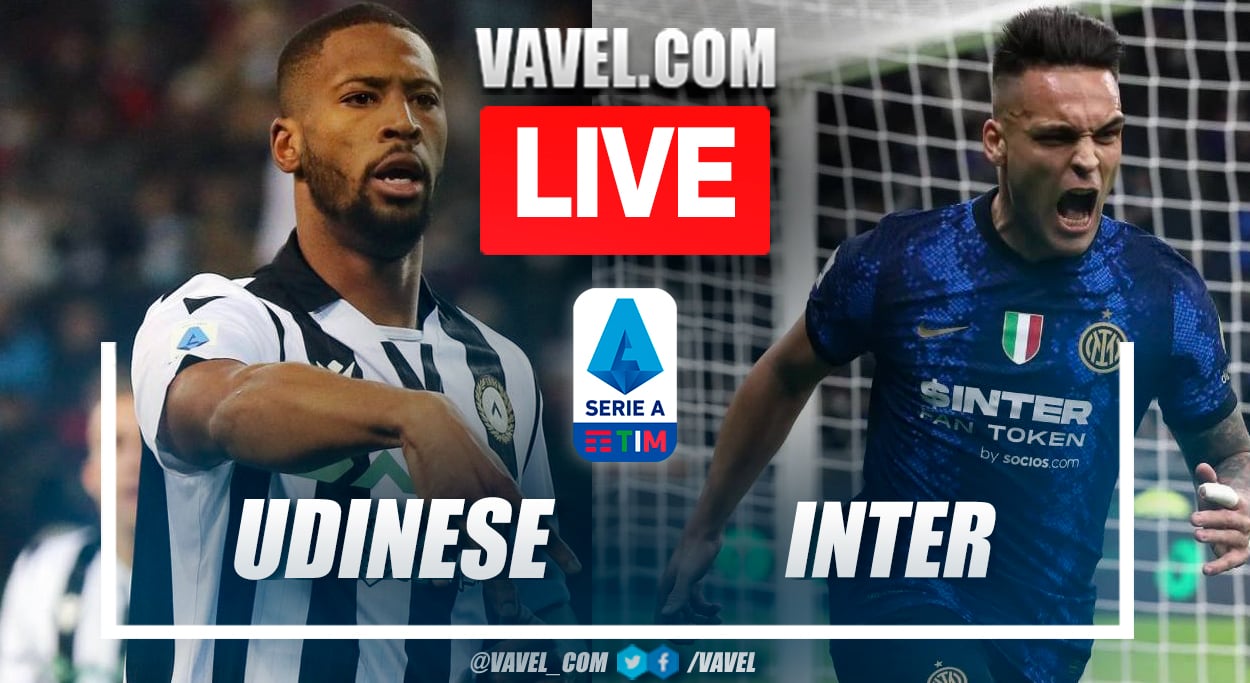 Thank you all.
END OF THE MATCH: UDINESE COMES FROM BEHIND TO TAKE THE WIN
GOOOOAAALL
76'
73'
63'
55'
50'
THE SECOND PART BEGINS
END OF THE FIRST PART
45'
39'
35'
Double change at Inter
30'
GOOOOOAAALLL
21'
13'
This was Barella's great goal
GOOOOAAAALLL
THE GAME BEGAN
All set
Unidese data
XI Udinese
XI Inter
Summary of the last meeting between Inter vs Unidese
How Inter players arrive
1 hour
How to watch Udinese vs Inter Milan live?
What time is the match between Udinese vs Inter Milan?
Player to watch at Inter Milan
Player to watch at Udinese
How are Inter Milan coming along?
How are Udinese coming along?
Background
Venue: The match will be played at the Dacia Arena, a stadium that was founded in 1976 and has a capacity of 25,144 spectators.
Preview of the match
Welcome to VAVEL.COM's LIVE coverage of the match between Udinese and Inter Milan in Serie A.