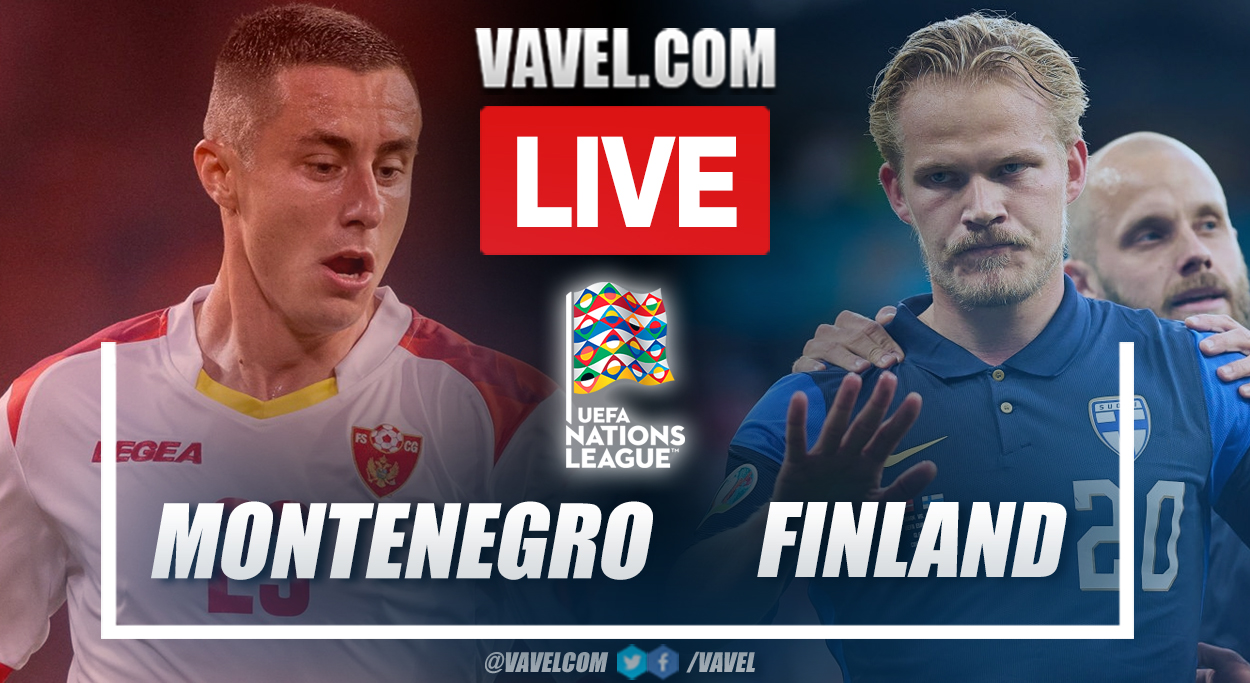 Thanks
90+3' End of the match!
90' Additional time
90' Montenegro missed it!
88' Finland came closer
83' Yellow card
80' Final stretch of the match
74' Double change for Finland
67' Yellow card
63' Montenegro double substitution
60' First quarter of the second half
53' GOOOOAL for Finland
47' GOOOOAL for Finland
Second half begins
45+3' Halftime
45' Additional time
40' Last minutes
33' Double change for Montenegro
30' Half hour of match
27' Finland came closer
25' Montenegro substitution
24' Yellow card
19' Yellow card
17' Red card
13' Montenegro came closer!
9' Yellow card
6' Finland had it!
5' First minutes
Match starts
Match officials
Teams on the field
Substitutes - Finland
Starting XI - Finland
Substitutes - Montenegro
Starting XI - Montenegro
All set
Last five matches - Finland
Last five matches - Montenegro
Welcome back
Tune in here Montenegro vs Finland Live Score!
How to watch Montenegro vs Finland Live Stream on TV and Online?
What time is Montenegro vs Finland match for UEFA Nations League?
Squad List - Finland
Squad List - Montenegro
Montenegro vs Finland history
Finland
Montenegro
The match will be played at the Pod Goricom Stadium
Welcome to VAVEL.com's coverage of the UEFA Nations League match: Montenegro vs Finland Live Updates!