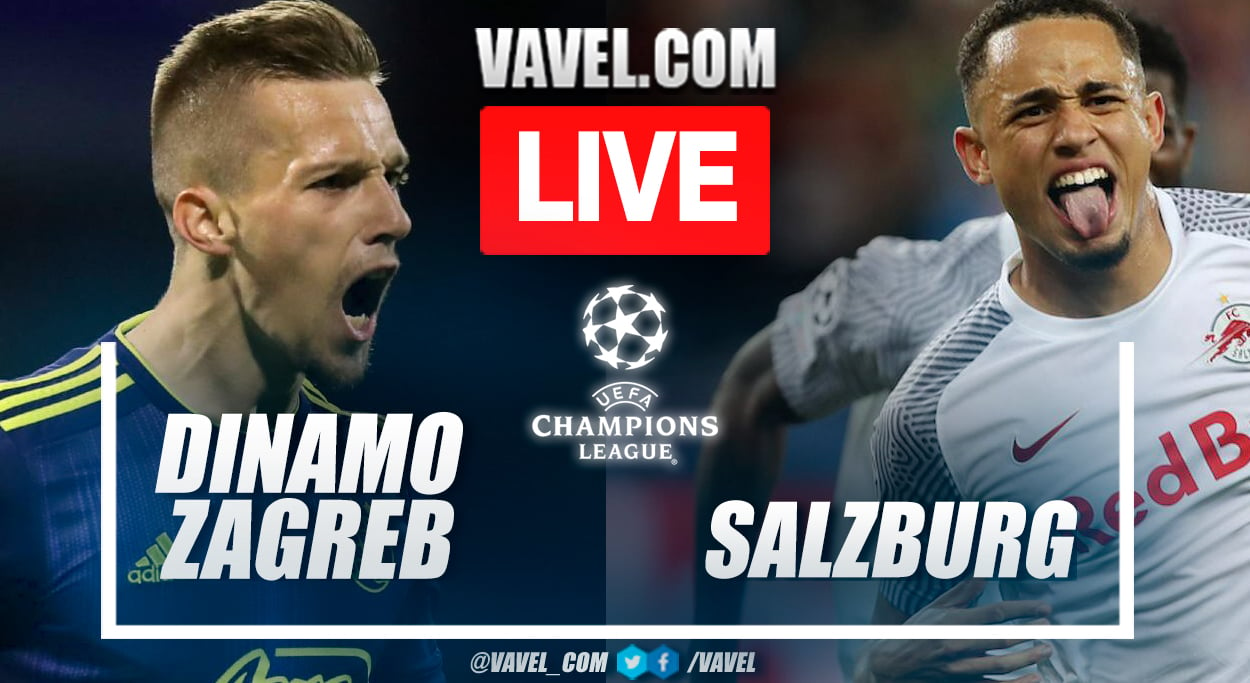 END OF THE MATCH: POINTS SHARED
90+2'
90'
86'
82'
78'
73'
68'
Okafor leaves in a huff
62'
56'
Yellow card
50'
46' SECOND HALF STARTED
END OF THE FIRST PART
45'
39' GOOOOAAALL
30'
26'
21' GOAL DISALLOWED
This was Seiwald's goal
16'
GOOOOAALLL
8'
THE GAME BEGAN
All set
Today's UEFA Champions League matches
Summary of the last meeting between the two teams
Group E
XI Salzburg
XI Dinamo Zagreb
1 hour
Stay tuned for Dinamo Zagreb vs Salzburg live streaming
Where and how to watch Dinamo Zagreb vs Salzburg?
What time is Dinamo Zagreb vs Salzburg in UEFA Champions League 2022?
Player to watch at Salzburg
Player to watch at Dinamo Zagreb
How is Salzburg coming along?
How is Dinamo Zagreb coming along?
Background
Venue: The match will be played at Stadion Maksimir, a stadium that was built in 1912 and has a capacity of 40,000 spectators.
Preview of the match
Welcome to VAVEL.COM's LIVE coverage of Dinamo Zagreb vs Red Bull Salzburg in the UEFA Champions League