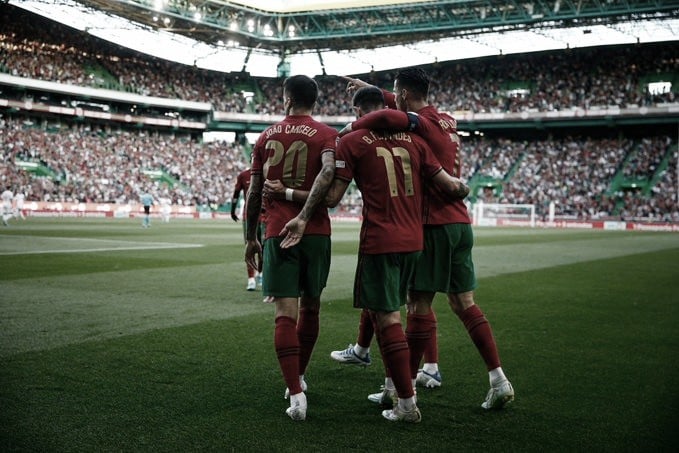 World Cup Time
92'
90'
89' Yellow card for Portugal
84' GOAL PORTUGAL
82' GOAL PORTUGAL
80' RUI PATRÍCIO
79' PENALTY
76' Substitution in Nigeria
76' Substitution in Portugal
74'
72' SAVE
69' Substitution in Nigeria
67' Substitution in Portugal
58' Substitution in Nigeria
47'
45'
Substitutions in Portugal
45'
45' LOST
35' GOAL DE PORTUGAL
33' PENALTY
30'
26'
24'
20' WOW
13'
8' GOAL PORTUGAL
4'
2'
00'
⏱️
⏱️
NigeriaReserves
Nigeria lineup
Portugal Reserves
Portugal set
Refereeing
How and where to watch the Portugal vs Nigeria matc?
Speak up, Fernando Santos!
Full House
Players' numbers defined for the World Cup
Nigeria Squads
Portugal Squad
Super Eagles
Quinas National Team
Preparing for Qatar
Welcome to VAVEL.com 's coverage of the Friendly Match match: Portugal vs Nigeria Live Updates!