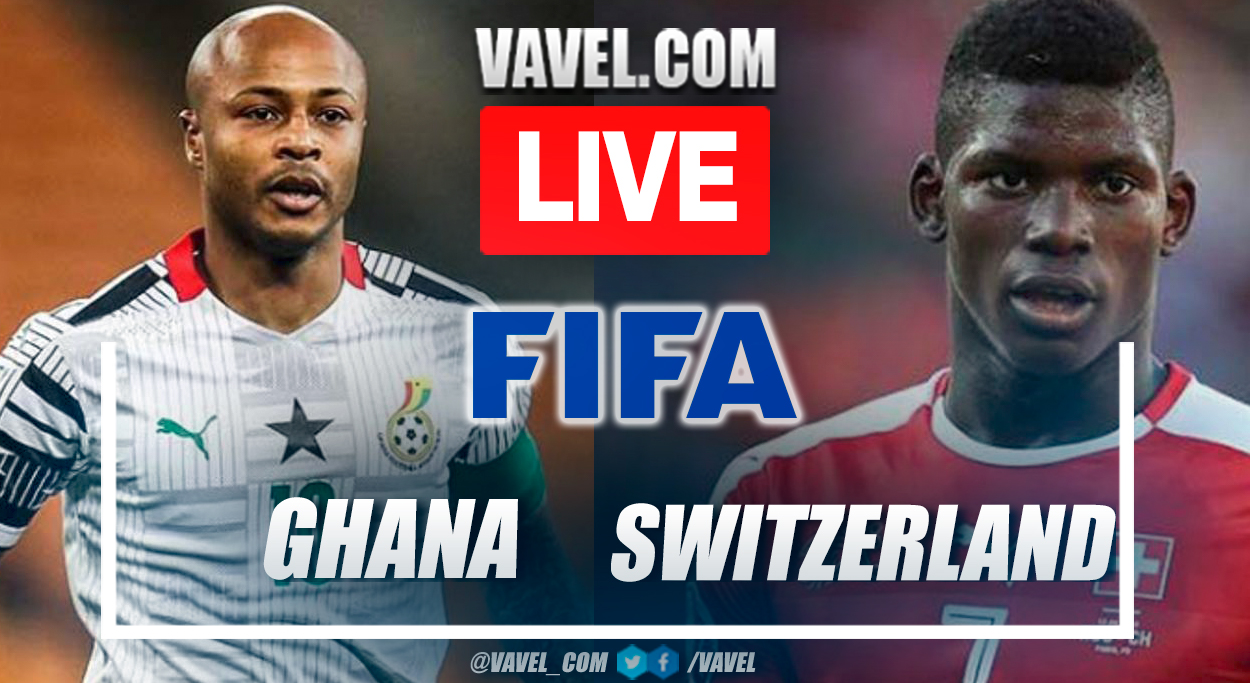 Thanks to all
END OF THE MATCH. GHANA'S VICTORY
88'
82'
This was Ghana's second goal
GOOOAAAALLL
This was Salisu's goal
GOOOOOAALLL
66'
60'
56'
48'
THE SECOND PART BEGINS
END OF THE FIRST PART
42'
37'
35'
31'
Hydration break
24'
21'
10'
6'
THE GAME BEGAN
All set
Referee
XI Ghana
Ghana's World Cup group
Switzerland's World Cup group
XI Switzerland
1 hour
Stay tuned to follow Ghana vs Switzerland
How to watch Ghana vs Switzerland?
What time is the match Ghana vs Switzerland in Friendly Match?
Player to watch in Switzerland
Player to watch in Ghana
How does Switzerland arrive?
How does Ghana arrive?
Background
Venue: The match will be played at Al Nahyan Stadium, located in Abu Dhabi, which was inaugurated in 1995 and has a capacity for 15,000 spectators.
Preview of the match
Welcome to VAVEL.COM's LIVE coverage of Ghana vs Switzerland in friendly match