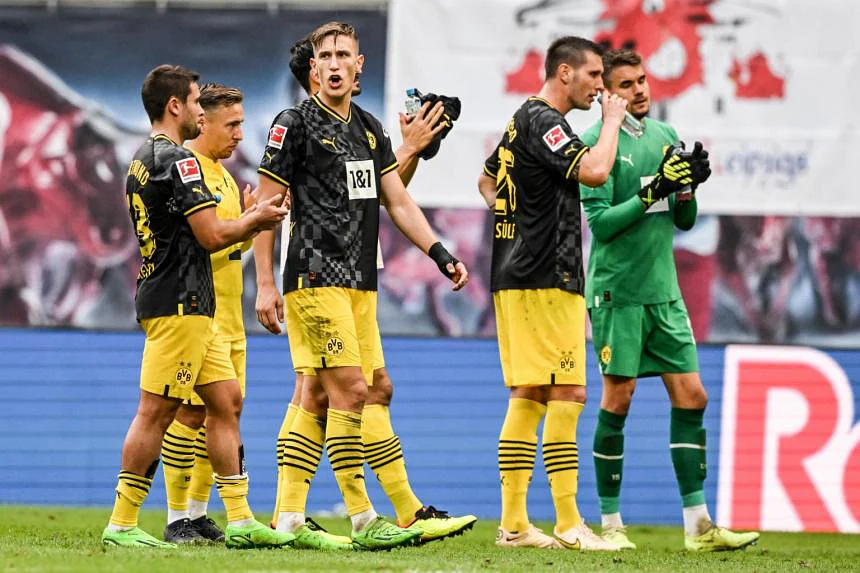 Thank you all.
END OF THE GAME: BORUSSIA DORTMUND'S GOAL
90+1' GOOOAAALL
GOOOAAALL
GOOOOAAAALL
83'
GOOOAAALL
GOOOOOAAAALL
GOOOOAALL
61'
58'
Changes at Borussia Dortmund
THE SECOND PART BEGINS
END OF THE FIRST PART
GOOOAALL
38'
GOOOOAAAALL
GOOAAALL
24'
12'
This was Malen's long shot that crashed into the camera.
This is how the 22 players came out onto the pitch
5'
Good atmosphere
THE GAME BEGAN
All set
Lion City ready
Borussia Dortmund friendlies
Borussia Dortmund bench
XI Lion City
XI Borussia Dortmund
1 hour
Stay tuned to follow Lion City vs Borussia Dortmund
How to watch Lion City vs Borussia Dortmund live?
What time is the match between Lion City vs Borussia Dortmund?
Player to watch at Borussia Dortmund
Player to watch at Lion City
How are Borussia Dortmund coming along?
How does the Lion City Sailors arrive?
Background
Venue: The match will be played at the Jalan Besar Stadium, located in Singapore, which was inaugurated in 1932 and has a capacity for 6000 spectators.
Preview of the match
Welcome to VAVEL.COM's LIVE coverage of Lion City vs Borussia Dortmund Friendly Match