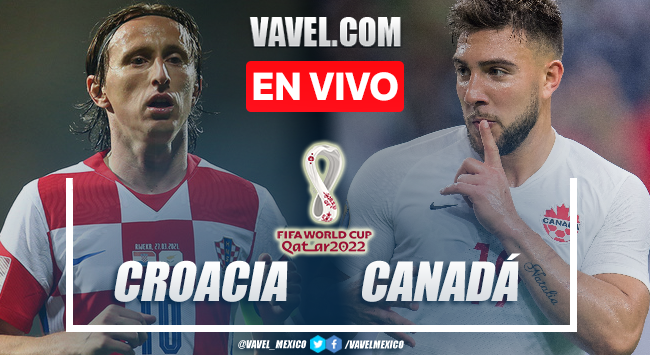 Highlights
Thanks
END GAME
92'
90'
88'
83'
82'
78'
73'
70'
68'
62'
60'
55'
53'
49'
46'
46'
HALF TIME
47'
45'
44'
36'
35'
30'
25'
21'
16'
GOAL CANADÁ 1-0
8'
6'
2'
0'
Right now
Minutes away
Canada substitutes
Croacia substitutes
XI Canada
XI Croatia
Sunday Billboard
Field reconnaissance
Arab support
How is Group F of Qatar 2022 shaping up?
Surprise result
Start
Tune in here Croatia vs Canada Live Score in World Cup Qatar 2022
What time is Croatia vs Canada match for World Cup Qatar 2022?
Last games Croatia vs Canada
Key Player Canada
Key player Croatia
Last lineup Canada
Last lineup Croatia
Canada's World Cup Matches
Croatia World Cup Matches
What do Croatia and Canada need to do to qualify?
With their heads held high
Finding greater creativity
The Kick-off
Welcome to VAVEL.com's LIVE coverage of the World Cup Qatar 2022: Croatia vs Canada!