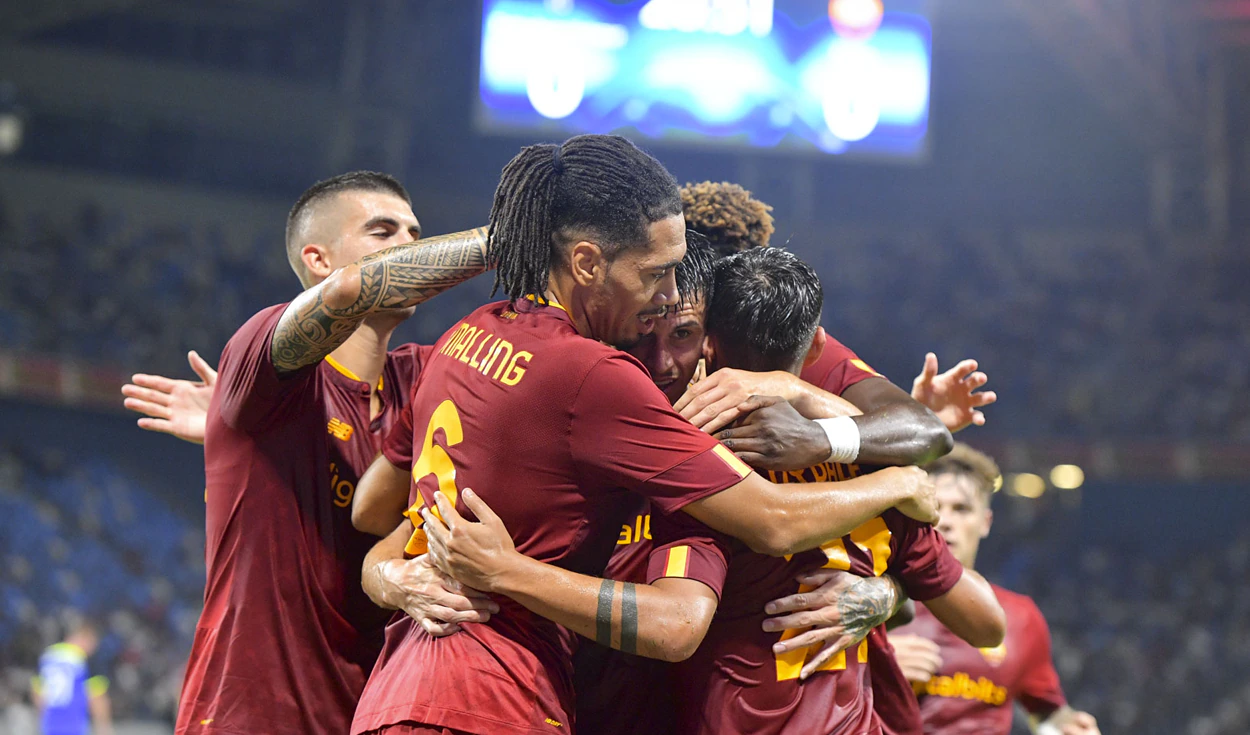 Thank you all.
END OF THE GAME
GOOOOAAALL
90'
85'
GOOOOOAAALL
80'
76'
GOOOAAALL
GOOOAALLL
61'
52'
48'
THE SECOND PART BEGAN
END OF THE FIRST PART
GOOOAAAL
41'
35'
28'
XI Roma
17'
12'
10'
GOOOOAAALL
3'
THE GAME BEGAN
All set
Roma's warm-up
IMPORTANT
When will Roma play in Serie A again?
XI Yokohama Marinos
XI Roma
1 hour
Stay tuned to follow Roma vs Yokohama Marinos
How to watch Roma vs Yokohama Marinos?
What time is the Roma vs Yokohama Marinos match?
Player to watch in Yokohama
Player to watch at Roma
How does Yokohama arrive?
How does Rome arrive?
Background
Venue: The match will be played at the National Stadium of Japan, located in the city of Tokyo. It was inaugurated in 2019 and has a capacity for 80016 spectators.
Preview of the match
Welcome to VAVEL.COM's coverage of Roma vs Yokohama in Friendly match.