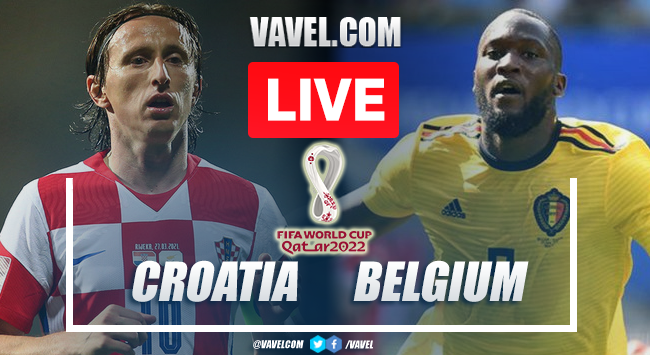 SUMMARY
THANK YOU FOR FOLLOWING LIVE ON VAVEL
IT'S OVER
90
86
81
75
67
59
52
Second half starts
THE FIRST HALF IS OVER
45
41
33
25
17
17
14
9
6
1
THE MATCH BEGINS
IN MOMENTS WE START
BELGIUM STARTING 11 READY
CROATIA'S LINEUP IS READY
Qualifying teams
WHEN THE ROUND OF 16 WILL BE PLAYED
WHAT DO YOU NEED TO QUALIFY?
LAST DUEL IN BELGIUM
CROATIA'S LAST DUEL
THE WAIT IS OVER
Tune in here Croatia vs Belgium Live Score
What time is Croatia vs Belgium match for World Cup Match 2022?
Watch out for this player from Belgium:
Watch out for this Croatia player:
Last Belgium lineup:
Last Croatian lineup:
Background:
About the Stadium:
They got a big surprise
For a place in the round of 16
World Cup fever has begun
Kick-off time
Welcome to VAVEL.com's LIVE coverage of the Friendly Match 2022: Croatia vs Belgium!