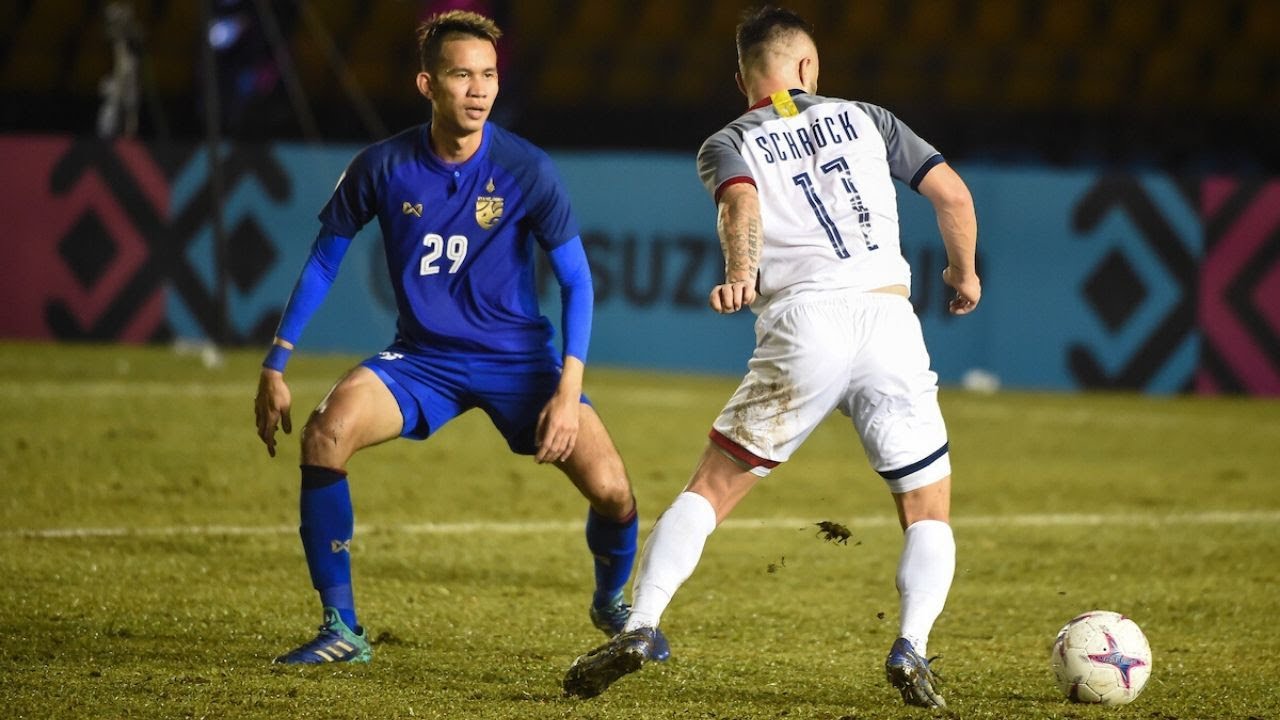 Thank you all.
END OF GAME: THAILAND ADDS TO SECOND WIN
90'
87'
This was Suphanan Bureerat's first international goal.
Adisak's goal
75'
72'
67'
GOOOOAALL
GOOOAALL
This is how Dangda took the penalty
Double change in the Philippines
46'
End of the first part
45'
GOOAAAALL
38' Penalty for Tailandia
34'
30'
24'
This was Dangda's goal
22'
20'
18'
16'
12'
GOOAAALL
THE GAME BEGAN
The players jump
What happened in today's first game?
Thailand to defend the title
Group A
XI Philippines
XI Thailand
1 hour
Stay tuned here to follow Thailand vs Philippines
How to watch Thailand vs Philippines live?
What time is the match between Thailand vs Philippines?
Watch out for this player in the Philippines
Watch out for this player in Thailand
How does the Philippines arrive?
How does Thailand arrive?
Background
Venue: The match will be played at the Thammsat Stadium, located in Bangkok. This stadium was inaugurated in 1998 and has a capacity of 25,000 people.
Preview of the match
Welcome to VAVEL.COM's coverage of Thailand vs Philippines in the Mitsubishi Electric AFF 2022 Cup.