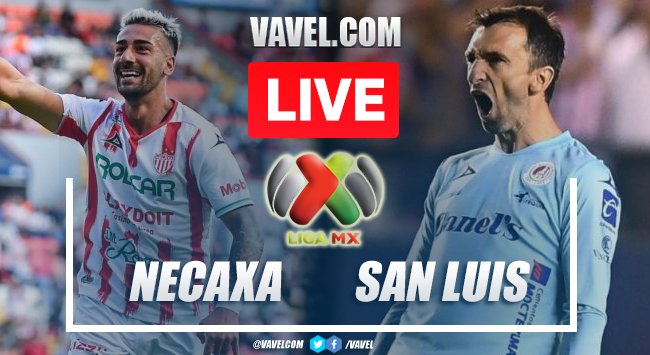 Summary
90'
85'
80'
75'
72'
70'
65'
60'
55'
50'
45'
40'
35'
30'
25'
20'
15'
10'
5'
Kickoff
All ready
End of warm-up
Necaxa to release new uniform
Great Entrance
Lineup San Luis
Already warming up
Referee
Already at Estadio Victoria
Fans
Stay tuned to follow Necaxa vs San Luis live on Day 1 of the Liga Mx Clausura 2023.
Where and how to watch Necaxa vs San Luis online and live in Jornada 1 of the Clausura 2023
What time is the match between Necaxa vs San Luis, match corresponding to Day 1 of the Clausura 2023?
Victoria Stadium
Absences
Background
How does San Luis arrive?
How is Necaxa arriving?
Good afternoon VAVEL friends!