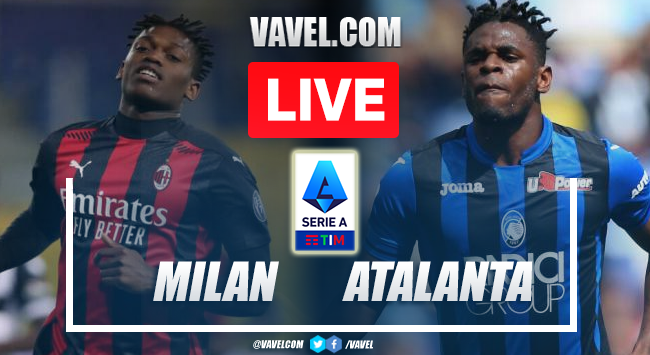 Summary
Thanks for joining us in this game
Game over
🚨 90'
⚽ 86'
⏱️ 73'
⏱️ 64'
⏱️ 55'
🚨 46'
Halftime
🚨 45'
⏱️ 37'
🟨 28'
⚽ 25'
⏱️ 18'
🚩 9'
🚨 0'
Substitutes
Lineup of Atalanta
Lineup of AC Milan
Referees
Battle for victory
Last showdown!
History between both teams
Arrival AC Milan
Welcome!
Follow here AC Milan vs Atalanta Live Score
What time is the AC Milan vs Atalanta match for Italian Serie A Match 2023?
Atalanta last line-up
AC Milan last line-up
Atalanta Players to Watch
Atalanta in the tournament
AC Milan Players to Watch
AC Milan in the tournament
The stadium
Welcome to VAVEL.com's LIVE coverage of the Italian Serie A Match: AC Milan vs Atalanta!