The Seattle Sounders host the Colorado Rapids in leg one of the Western Conference Finals on November 22nd. They already will be without goalkeeper Tim Howard and now it looks like Shkëlzen Gashi and Marco Pappa may not play either.
Gashi making improvements
Gashi was injured near the end of the first half in leg two of the Western Conference Semifinals against the LA Galaxy. Head coach Pablo Mastroeni is waiting to make a decision on whether or not Gashi will play in that game.
"Gashi is making steady improvements every day with his ankle," Mastroeni said. "Having said that, we're going to continue to wait before making a decision as to whether or not we want him to go into that game, whether he's capable of going in that game, and/or do we wait to have him at the home leg here."
Mastroeni disappointed Howard got hurt, confident in MacMath
Without stating the obvious, Mastroeni is disappointed that Howard was injured during the first half of the United States 2-1 loss to Mexico but he is confident in having Zach MacMath in net for this series.
"Obviously disappointed in the fact Tim got injured," Mastroeni said. "That's obviously a concern of ours when we release players on international duty, but it's a part of the game.
What I think we've done this year is create a very good team and the expectation is that Zac steps in and does a really good job. Before Tim, he was probably one of the best goalkeepers in the league and the expectation is that he continues in that form."
MacMath started in net the last time these two teams played against each other and only allowed one goal in those two meeting. MacMath will be up for the challenge but this is a much different team than the last time the played against each other.
Former Sounders player Marco Pappa in doubt as well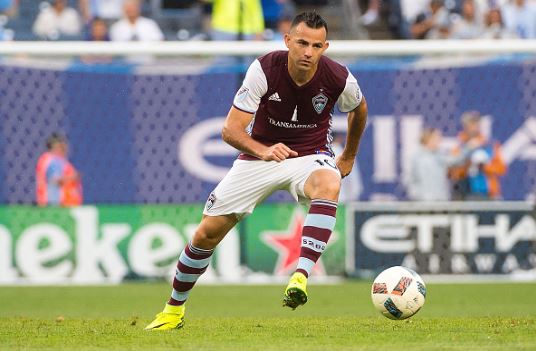 Former Seattle Sounders midfielder Marco Pappa is also questionable for the first leg due to a hamstring strain. Pappa played less than 1,000 minutes this season and only scored two goals and added four assists. Mastroeni knows how important this game is for Pappa to play against his former team.
"I know how much it would mean to him to be on the field and to contribute, and to have an opportunity to beat his old team."
Stay tuned to VAVEL USA as we will bring you more coverage of the Conference Finals as they approach.
quotes courtesy of mlssoccer.com and sounderatheart.com.