Mexico entered Thursday's match against Honduras with a chance to break away from the rest of the Hex pack and put some pressure off of themselves as they enter a busy summer. El Tri did just that as Mexico completely dominated a lifeless Honduras at the Azteca with a scoreline of 3-0.
As it has been a custom with Mexico under head coach Juan Carlos Osorio, the starting lineup for Mexico was a bit of a surprise. Regulars Javier Hernandez and Hector Moreno were left on the bench, while other regulars Andres Guardado, Rafael Marquez, Miguel Layun, and Nestor Araujo didn't even make the game day squad. With a busy summer ahead Osorio looked to buy some time with some injuries to those players and not force them to play as they recover.
Mexico dominate from the start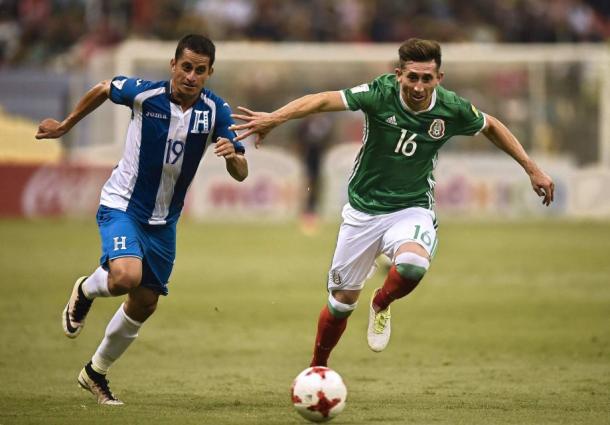 From the start, Mexico had their foot on the pedal as Jonathan Dos Santos and Hector Herrera dominated the midfield and didn't allow Honduras to create anything from the middle of the park. Their dominance played off when Oswaldo Alanis headed home a Jonathan Dos Santos corner kick.
Mexico dominated every facet of the game as they had 73% of the possession, 17 shots, and four shots on goal, compared to Honduras's five shots and zero on goal. The only real aspect of the match the Honduras dominated was in the foul as they kicked and hacked their way through the 90 minutes of the game. The only real negative takeaway from Mexico is the injury to Carlos Salcedo which will rule him out of Mexico's match against the United States.
Mexico was finally able to completely kill the game off when Mexico scored two goals inside three minutes. In the 63rd minute, Herrera found a streaking Hirving Lozano, who was able to get behind the Honduras backline and finish a breakaway to give Mexico a 2-0 lead. Just two minutes later Raul Jimenez and Carlos Vela connected on a one-two give and go which saw Jimenez finish with the outside of his foot over a charging keeper to give Mexico the 3-0 lead.
All in all, Mexico played a complete game with players excelling all over the field. Jimenez was fantastic up top, while Vela and Jesus Corona were fantastic out wide taking players on with ease.
Mexico within touching distance of Russia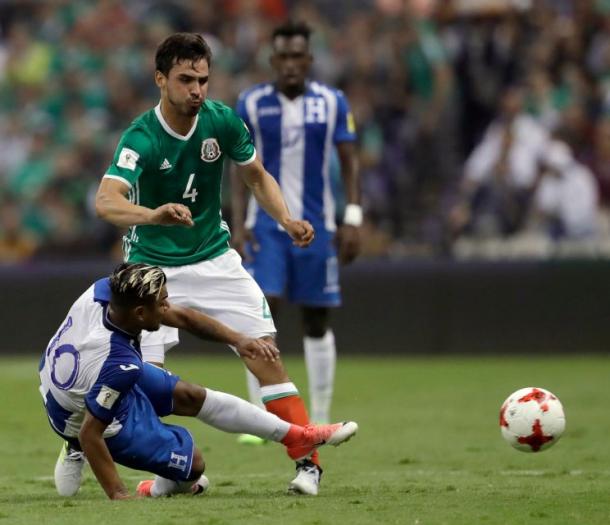 This now puts Mexico at 13 points halfway through the Hex qualifying phase, which is two points more than Mexico finished with four years ago. With the Panama draw with Costa Rica, Mexico also extends their lead on top of the Hex to five points. Up next for Mexico is the Concacaf Classico against rivals the USA on Sunday night. A win there along with a Honduras defeat and Mexico will essentially have a top four spot locked up and have one foot in the 2018 World Cup in Russia.