Mark Sampson, head coach of the England women's national team, announced his roster today for the upcoming games against Spain and France. Rachel Daly, forward for NWSL team Houston Dash is listed to play for these two games, which are the beginning qualifier games to the UEFA Women's Euro 2017 tournament that will take place next summer.
From England to New York
The 24-year-old forward is a native from Harrogate, England. In wanting to pursue a career in Sports Management in America, she attended St. John's University in New York. As a freshman in 2012, she didn't get any playing time on the field due to NCAA compliance regulations.
With the England team, she played defense. At St. John's they needed a forward, which is where she was placed.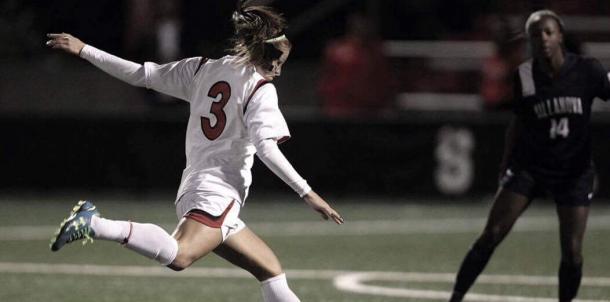 Daly graduated from St. John's University in 2015 and this past January made an impression as she was ranked number seven out of the top 100 rankings on the National Top Drawer Soccer's Women's rankings. In the NWSL Draft, she was picked to play for Houston Dash. This past April she was even named the NWSL Player of the Week.
England Youth to the Senior Level
Daly has played on the England team during U-15, U-17, U-19, and U-23 levels. This will be her first cap to play on the senior team. Sampson has been in touch with Daly throughout her youth levels and even in her time at college. For Daly, being able to represent England on the senior level is:
"It's great for me to be in this squad. I've worked hard away from here to make a name for myself. Ultimately, being part of this squad is my goal. It's great to be here, great to be in and around everyone, see some old faces, see some new faces."
So whether Sampson continues to play Daly at defense as part of England tradition, or decides to keep her as forward as she has become immune to here in America, is solely up to his preference and where he thinks Daly will work best to contribute to the team.
When asked of Sampson his thoughts about the matches, he stated: "Both France and Spain will be challenging matches for us but these are the type of opportunities this group looks forward to and are an important part of our preparations for next summer."