The 2023 Women's World Cup could be heading down under. Australia has officially put their bid in to host the 2023 World Cup. The bid is fully backed by the Australian government. The Australian government is willing to put forward at least one million to help the country secure the right to host. If Australia passes FIFA's initial host country standards the government is offering four million. Other countries that have placed their bid for the 2023 tournament are Japan and Colombia. Official bids are due at the end of 2018 and the host will be selected in 2019.
There will be six host cities for twenty-four teams to play out of. Expected to be named as host cities are Melbourne, Sydney, Brisbane, and Perth. All of those cities are already home to great women's soccer. The W-League is a highly rated league, where a lot of Americans spend their offseason playing. As for Australians, there are a fair amount of players that play in the W-League and in the National Women's Soccer League in the US.
Australia is hoping an economic boost would come with hosting the biggest women's soccer tournament. After seeing how much Canada profited from hosting in 2015, the Australian soccer federation thinks that this great for the country and for women's soccer. Per reports from Fox Sports the Australian Federation chairman Steven Lowy, said this, "The benefits to Australia are many and varied with major economic impact to the wider community and, most importantly, a massive increase in exposure and investment in women's football." Hosting the tournament generated $500 million in economic activity and $100 million in tax revenues for Canada.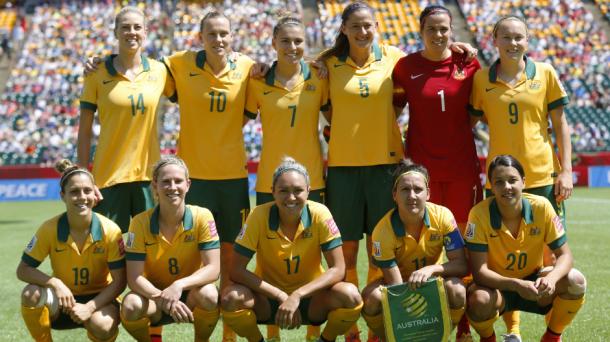 With the possibility of playing with home field advantage eyes shift to the Australian Women's National Soccer Team, better known as the Matildas. According to FIFA rankings, the Matildas are 8th in the world. The squad has a lot of talent, but have not been able to claim a big victory at an international tournament. The team's best results are three quarterfinal finishes in the 2007, 2011, and 2015 World Cups. The squad consists of top players like Steph Catley, Caitlin Foord, Lisa de Vanna, and Sam Kerr who would all love to claim victory at home.