The Washington Spirit announced Thursday that forward Francisca Ordega had suffered a chondral defect that required her placement on the 45-day disabled list, and that forward Cali Farquharson is available for roster selection after her ACL recovery.
Francisca Ordega to undergo surgery
Francisca Ordega, the 23-year-old Nigerian international, has suffered a chondral defect on her right knee that requires arthroscopic surgery. A chondral defect is damage that occurs to the articular cartilage that lines the end of the bones. She is out at least six weeks, and she is expected to make a full recovery.

Yesterday, it was made known that Ordega had not participated in practice due to an apparent knee injury. The Spirit would provide further information upon evaluation, which led to the 45-day injury list placement. Ordega is Washington's leading scorer with four goals and three assists.
Cali Farquharson returns
Forward Cali Farquharson has made a successful recovery following a torn ACL. She has been removed from the disabled list, making her available for roster selection. Farquharson had been sidelined since last fall after she suffered the knee injury on September 7, 2016, against the Seattle Reign. On Monday, she was officially cleared to play.

Farquharson is a second-year NWSL player, having been selected by the Washington club with the 12th overall pick in the 2016 NWSL College Draft. Her rookie season included eight starts in 16 games played, totaling 561 minutes for the Spirit.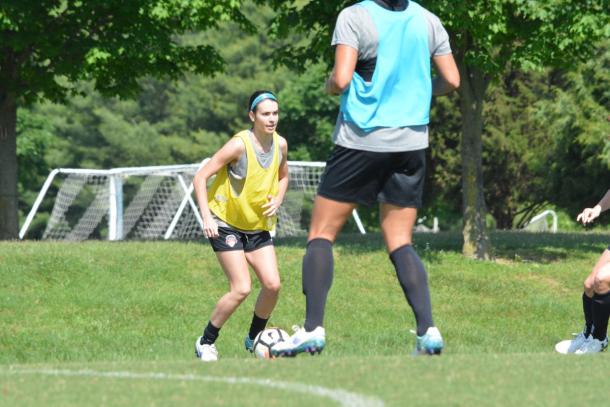 Washington Spirit head coach and general manager Jim Gabarra commended Farquharson's recovery process, "She has looked very sharp in training and is ready to go".
The Washington Spirit travel to the Houston Dash this week for a Saturday evening game at 8:30 pm ET. It'll be the start of the club's four-game road trip until they return to the Maryland SoccerPlex on Saturday, August 12 against the Boston Breakers in the NWSL Game of the Week.
Jim Gabarra quote is a courtesy of the Washington Spirit's official press release.