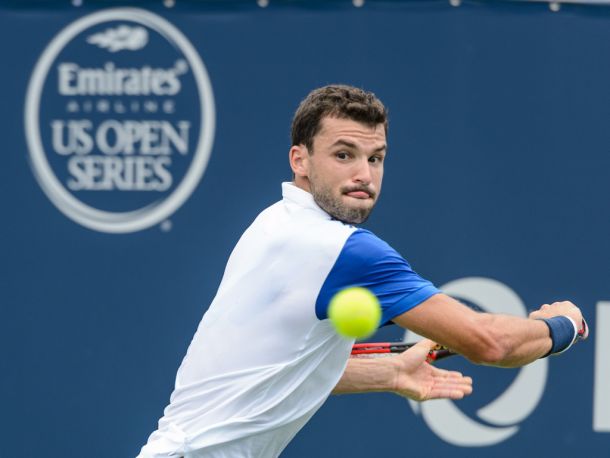 Grigor Dimitrov is no longer flying solo. The Bulgarian has hired Johan Ortegren from the Good to Great Academy as his coach for the rest of the year. Dimitrov has worked with this academy before when he was younger, and the academy is pleased to have him back. The Good to Great Academy is also where Magnus Norman is from, coach of Stan Wawrinka.
Ending the rumors
After the split of with coach Roger Rasheed about a month ago, the coaches carousel was circling with who the for Wimbledon semifinalist was going to work with. The first of the rumors started off when he was seen with Ivan Lendl. Lendl coached world number three Andy Murray to his first two Grand Slam titles. Lendl and Murray share history together with both men losing their first four Grand Slam finals and winning their fifth.
Dimitrov was pictured in Miami with Lendl which really heated up the rumors that both were going to be working together. However, the Czech did not want to put in the miles again that he did with Murray which made it a near-impossible pairing given where Dimitrov is at this stage in his career.
The second man who was rumored to coach Dimitrov was Franco Davin. Davin, who coached Juan Martin del Potro for most of his career, was moving to Miami where Dimitrov is based. Del Potro had just recently split with his camp which included his trainer and Davin after successfully completing another wrist surgery. Although Davin coaching the Bulgarian was more likely than Lendl, this rumor was just for the fact that he as moving to Miami. They were not seen together like Lendl and Dimitrov were.
Ortegren's credentials
The Swede did not have a stellar career in terms of accomplishments. He was a professional for six years and reached the second round of the Stockholm Open in 2000. His last professional year was in 09 where he played in two Futures events losing to now top 15 player David Goffin and top 100 player Malek Jaziri in those tournaments respectively.