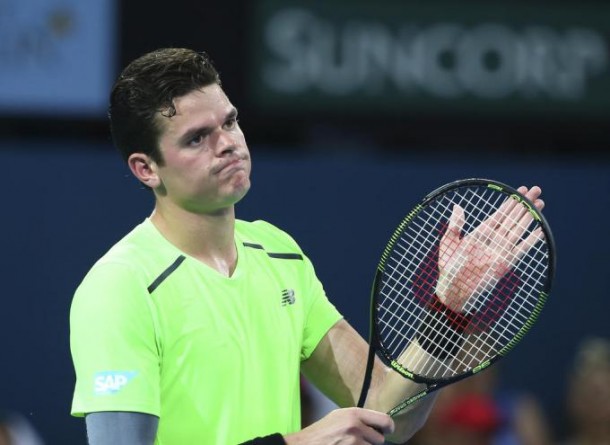 Poor Milos Raonic. The giant-serving Canadian appeared to be on his way to something special. His season could not have started much better. He was going deep in tournaments, contending with and even beating the big four and had cracked the top four. And then, injuries struck and completely derailed his season. While he only missed a few weeks, the damage was done and what could have been a major breakout, Milos Raonic has slipped back into obscurity.
Win/Loss Record
Raonic started the year entrenched in the top ten and ready to make a charge. In the end, he had his worst year since 2011, only going 33-16. He reached two finals, winning one. After a hot start to the season, Raonic reached his career high ranking of number four in the world. He never got to play a match as the world number four and once injuries took their toll, he would limp over the finish line, ending the year ranked fourteenth.
High Points
What's tragic about Raonic's year is that it started so well. He kicked off the year by overcoming his nemesis, Kei Nishikori, in Brisbane before going on to lose a nail-biter to Roger Federer in the final. He followed that up by reaching his first ever quarter-final at the Australian Open (losing to Djokovic). A few months later, he scored one of the biggest wins of his career, saving three match points in the quarter-finals of Indian Wells to defeat Rafael Nadal. The good results continued onto the clay, where he reached back-to-back quarter-finals at the first two clay court ATP Masters 1000 events. After reaching the quarterfinals in Madrid, Raonic reached his career high ranking of number four in the world. The sky appeared to be the limit for the towering Canadian.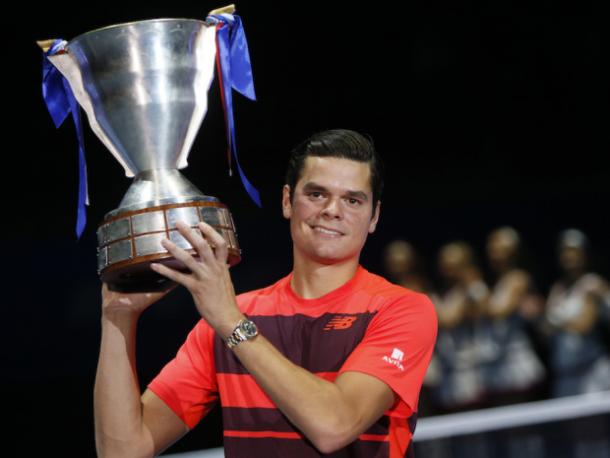 Photo: National Post
Low Points
And then the sky fell. It all started in Monte Carlo when Raonic, facing a wide open draw and a straight shot to the final, was forced to retire from his quarterfinal match with a foot injury. He returned to action in Madrid, again reaching the quarterfinal, but was noticeably in pain in his match against Andy Murray. He ended up needed surgery to fix a pinched nerve in his foot. He missed Rome and Roland Garros because of the surgery and was far from himself when he did return on grass at the Queen's Club. In his third round loss at Wimbledon to Nick Kyrgios, Raonic claimed that everything was hurting because he was over-compensating to protect his foot. Poor results all summer followed, with his US Open ending due to a back injury. In mid-October, Raonic would end up calling it a season because of the back injury.
Best Results
Ironically, Raonic's best result came in between bouts with the back injury. His lone title came in late September in St. Petersburg, his seventh career title. A more impressive run was his runner-up performance in Brisbane, when he took out Kei Nishikori in the semis before losing a tight three-setter to Federer in the final. His run in Indian Wells was spectacular, beating Nadal in a gutsy match and followed it up with a hard-fought semi-final against Federer. He played some great tennis in his back-to-back quarter-finals in Monte Carlo and Madrid. He was looking so good.
Worst Results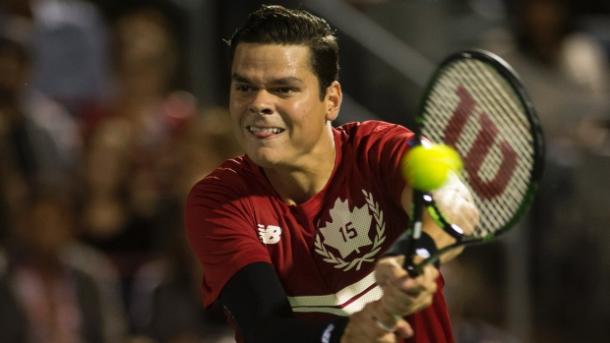 Photo: CTV
The low point for Raonic was surely his second round loss on home soil in Montreal to Ivo Karlovic. The giant serving Croatian took out the home-hero in two tiebreaks. Raonic had reached the last three quarterfinals at the Rogers Cup, and had reached the final last time the tournament was held in Montreal in 2013. His Wimbledon and US Open results were disappointing, two injury-plagued third-round losses, especially considering those two surfaces are Raonic's strongest and are events were he is expected to succeed at. His first round loss in Beijing in straight sets to Viktor Troicki was particularly frustrating because Raonic had inexplicably switched to Beijing after reaching three straight finals in Tokyo. It was a gamble that failed.
Grade: C-
Raonic's results have to be taken with a grain of salt because injuries were responsible for most of the disappointment the Canadian suffered from this year. Still, there was so much promise at the start of the season which makes it so much more disappointing to see how it finished. Had Raonic not been injured, he could have established himself as one of the tours top contenders. Instead, it was a step backwards from the Canadian who will now have to fight through difficult draws and early dangers to try to get his ranking back to where it was. And it could be a very long way back.