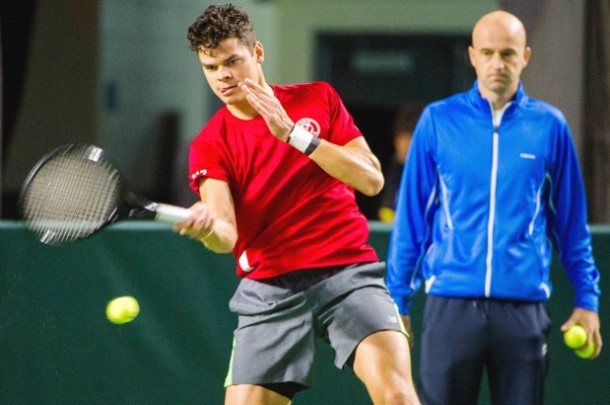 Milos Raonic has separated with coach Ivan Ljubicic. Raonic made the announcement earlier today via his Instagram.
"I'd like to thank Ivan Ljubicic for the tremendous amount of support, knowledge and understanding he has given me. The decision has been made that we will not continue our professional relationship in the upcoming year, we will remain close friends and I would like to wish him the best in his future endeavors."
No reason has been given by Raonic for this sudden separation. There were no rumours about any unhappiness or divides in the Raonic camp, so this announcement comes as a surprise to most.
Raonic Under Ljubicic
Ljubicic began coaching Raonic in June 2013. Raonic was ranked outside the top ten at the time. Within two months of joining forces, Raonic had reached his first Masters 1000 final in Montreal and had entered the top 10. Under Ljubicic's guidance, Raonic had a career year in 2014, becoming the first Canadian to reach the quarterfinals of a major at the French Open and followed it up by reaching the semifinals of Wimbledon. He also won his first ATP 500 title in Washington, reached his second Masters 1000 final in Paris and qualified for the ATP World Tour Finals. He also scored his first career wins over Roger Federer and Rafael Nadal while under Ljubicic's guidance. Raonic reached a career-high number four ranking in May.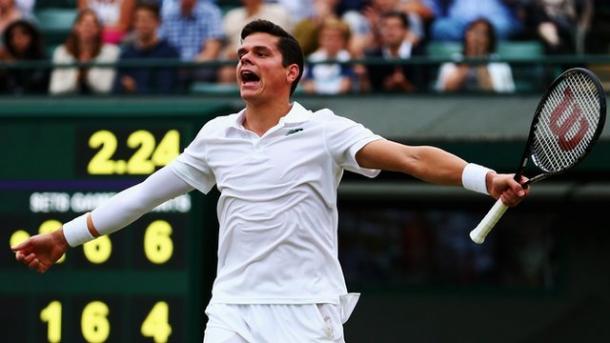 Raonic during his 2014 Wimbledon run. Photo: BBC
However, after a hot start to 2015, Raonic struggled with injuries in 2015. After having surgery on his right foot for a pinched nerve in May, Raonic missed the French Open and would not advance past the third round of a Grand Slam or Masters 1000 event for the remainder of the season. He struggled with back, hip and shoulder pain throughout the season. Despite winning his lone title of the year in St. Petersburg in September, Raonic's year would ultimately end after a third round loss to Rafael Nadal in Shanghai, after which Raonic pulled out of his remaining events with injuries.
Ljubicic faced an uphill task when he took over coaching Raonic after the 2013 French Open. The big-serving Canadian had had the same coach, Galo Blanco, since before breaking onto the tour in 2011. Raonic had seemingly stagnated in 2013 and was still looking to take the net step towards stardom. Ljubicic brought experience and understanding of Raonic's style to the young Canadian. The pair were a good match and Ljubicic will be difficult for Raonic to replace.