Some first rubber drama was provided in the opening rubber of the Davis Cup Final. Great Britain's Kyle Edmund put on a shocking display in front of the Flanders Expo to put himself a set away from a stunning straight sets victory. However, Belgium's David Goffin corralled himself to win 3-6, 1-6, 6-2, 6-1, 6-0 to open the final with a victory for the Belgians.
Edmund Welcomes Himself To The Davis Cup Party
The Brit fell into some early trouble in the opening service game of the match. He was forced to save a couple break points as he escaped a 12-minute service game to open up the proceedings. The nerves looked like it was getting to him early, but the hold eased him a bit.
That near horrid service game was quickly put on the backburner as Edmund started to dictate play with his massive forehand to give him a 15-30 lead. A couple of errors from Goffin gave the Brit the break. This is Davis Cup tennis where the louder it is, the better it is, however, a powerful silence took over the Flanders Expo as the Brit flew out to a 3-0 lead. In the blink of an eye, Edmund found himself 5-0, and he was the one who looked like the Davis Cup veteran while Goffin was reduced to a rookie.
Goffin rebounded three consecutive games to show why he was ranked inside the world's top 20, but Edmund had other ideas about another extension to the set. Down 15-30, the Brit whipped out a couple massive forehands to give him his second set point. A booming ace closed out the set 6-3 as the upset looked well on.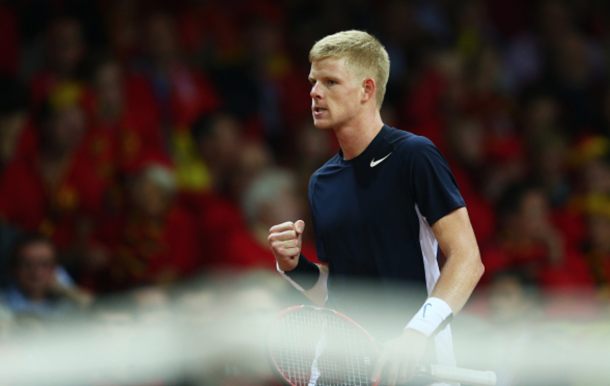 The Brits Move To Within A Set Of A Shocker
Belgium and its fans were expecting a routine victory, and now, they needed something even more. Goffin looked well off as he fell behind 0-30 to open up the second, but he found a way to hold for 1-0. After this however, it was all Edmund. The Brit continuously fired forehand after forehand to Goffin with the Belgian unable to respond. Edmund even threw in some backhand winners here and there for good measure to go up 3-1.
Goffin looked like he was mentally gone. Two unforced errors gave Edmund a look at 0-30, and then a double fault put the Brit up a double break. Edmund was ruthless as he regularly kept pummeling winners whilst the Belgian could only watch as the racket was completely taken out of his hands.. 26 minutes was all it took for Great Britain to go up two sets to love thanks to Edmund. At that moment, we witnessed a bit of history. For the first time ever, Edmund held a two sets to love lead, and for Goffin to win this match, he'd have to come back from two sets to love down for the first time ever.
Nervy Edmund Stutters In Third
A change of tactics is what Goffin needed, and that's what propelled him to the third set victory. With Edmund a man on fire, especially on the Belgian's second serve, by just spinning in the first serve, it would Goffin more looks to win long baseline rallies. Just like the opening two sets, an early break controlled the momentum of the set, this time though, it was to the Belgians as Goffin pounced in the third game with some uncharacteristic errors from the Brit.
The wheels looked like they were beginning to fall off for Edmund as his groundstrokes were "betraying" him with another error to give the Belgian a double break lead. After a double break lead, one would think that Goffin would begin to impose himself, but that wasn't the case just yet. A quick break back at 15 pulled the Brit right back into this set.
Edmund was unable to capitalize on that break and blew a 30-0 lead and found himself down double break once again. Goffin closed out the third set 6-2, and it became a whole new ballgame.
Goffin Grows In Confidence, Sends Opening Rubber To Decider
After a short delay to fix the net in between sets, Goffin found himself in control once again. At 15-30 however, he missed a sitting forehand which would have given him double break point, but instead, Edmund held as the world number 16 found himself ruing that blown opportunity.
Four straight unforced errors in the Brit's second service game gave the world number 16 a 2-1 lead as the match truly looked like the world number 16 - the world number 100. The confidence from Edmund was being sapped at an untimely rate. His groundstrokes were disappearing, and his lead was evaporating. The lead looked all but gone after a double break lead for 4-1 for Goffin, and it was confirmed gone when Goffin took the set 6-1 by breaking Edmund once again as the spirit of the Flanders Expo completely flipped the switch from sets one and two to sets three and four.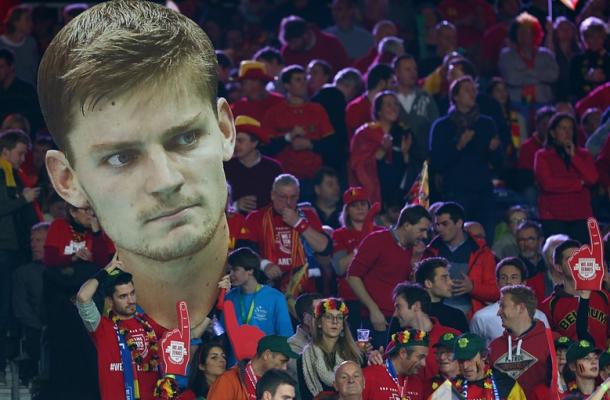 Gritty Goffin Takes It In Five
The finish line was still in sight for Edmund, but now Goffin was just as close to the finish line. A couple of towering forehands from the world number 100 put him up 0-30 before the Belgian restored order for 1-0. After squandering the 0-30 lead, it looked all but over as the errors increased ten-fold for Edmund while Goffin's winners grew at that rate as well. A sweet backhand winner down the line gave the Belgian a 2-0 lead as a 1-0 lead was in sight.
The man who could do no wrong in the first two sets did everything wrong in the final three. Errors continued to pile up as a second break, thanks to a big forehand which drew a slice error, found Goffin up 4-0. A fatigued Edmund found himself serving to avoid a bagel in the final set, and he started off well winning the first point and getting it to 30-all. Despite his efforts, the world number 100 looked fatigued and a netted backhand closed out the game, set, and match.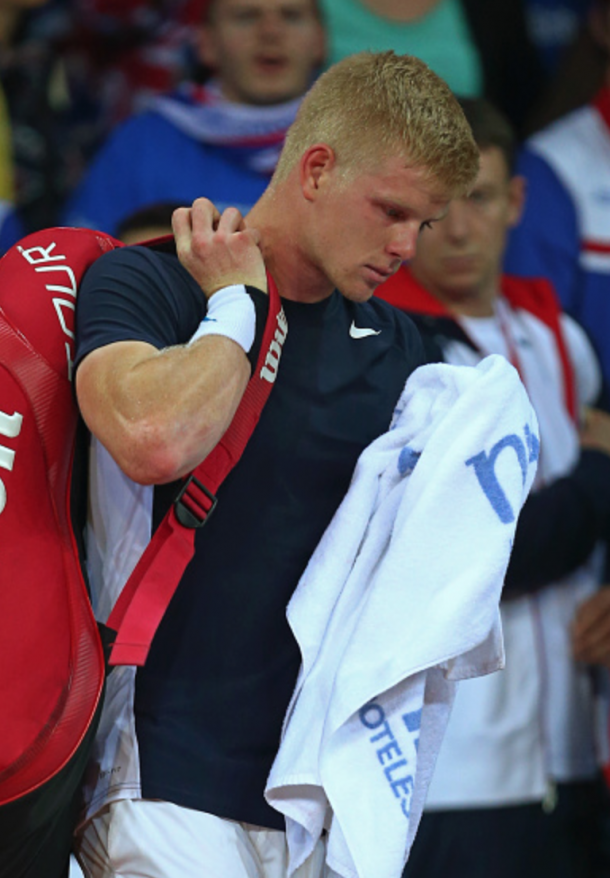 For the opening two sets, there was plenty of role reversal between Edmund dominating while Goffin was waning, but a change in tactics gave Goffin new life. For the first time ever, the world number 16 won a match from two sets to love down, and what a time he chose to do it.