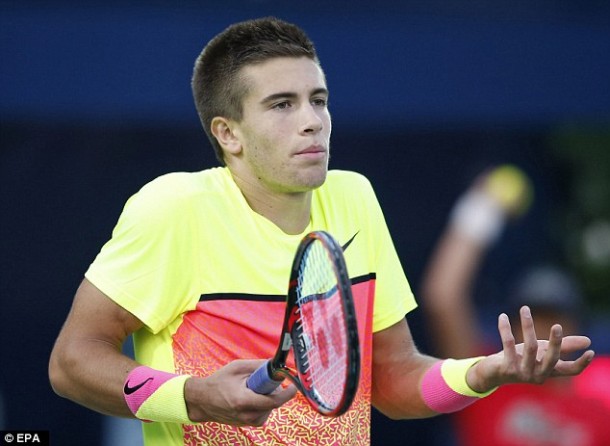 Young gun Borna Coric of Croatia and teenager Elias Ymer of Sweden both parted ways with their coaches this week. Coric had been coached by Swede Thomas Johansson, while Ymer had been working with Galo Blanco.
Coric Stagnates
Coric, aged 19, started working with Johansson in April of this year. Johansson is a former Australian Open champion in 2002 and climbed as high as number seven in the world as a player. Johansson had previously worked with Caroline Wozniacki briefly in 2012.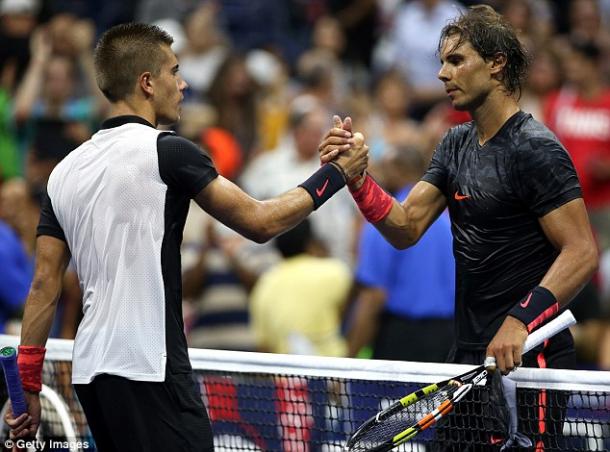 Coric (left) after his US Open first round defeat to Rafael Nadal (right). Photo: Getty Images/Daily Mail UK
Under Johansson's guidance, Coric reached a career-high ranking of number 33 in July. He reached the semi-finals of Nice in their first tournament together and followed that up by reaching the third round of grand slam for the first time in his career at the French Open. However, following that run in Paris, Coric would only make it past the second round of one tournament (Umag in July). He lost in the first round of the US Open to Rafael Nadal, who Coric had upset in their previous meeting in Basel in October 2014. After reaching that career-high ranking, Coric slipped back down to 44th in the world.
There is no word as to who will replace Johansson. Coric needs to find a coach who will help him take that next step, probably someone who has experience with young players. One option could be Ivan Ljubicic, Coric's countryman who became available this past week. After two failed stints as a coach, Johansson's future is very uncertain.
Ymer Seeking Breakthrough
Swedish number one Elias Ymer, also aged 19, also parted ways with his coach after only a few months. Ymer started working with Galo Blanco, former coach of Milos Raonic, who also parted ways with his coach earlier this week, seven months ago.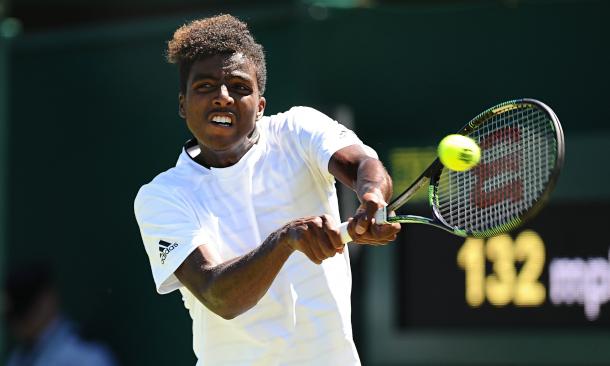 Elias Ymer at Wimbledon. Photo: The Guardian
However, Ymer failed to make any kind of breakthrough this year. He qualified for all four majors, losing in the first round each time. He won his first career ATP Challenger Tour title in June on clay in Caltanissetta, Italy. He reached his career high ranking of 127 in September and finished the year ranked 136. At 19, he is the top ranked Swedish player in the world and the only Swede ranked inside the top 200.
Like Coric, Ymer will be looking for a coach to help him take to the next level. Maybe he will take a chance on countryman Johansson. This seems unlikely as Ymer needs someone a little more stable and experienced.