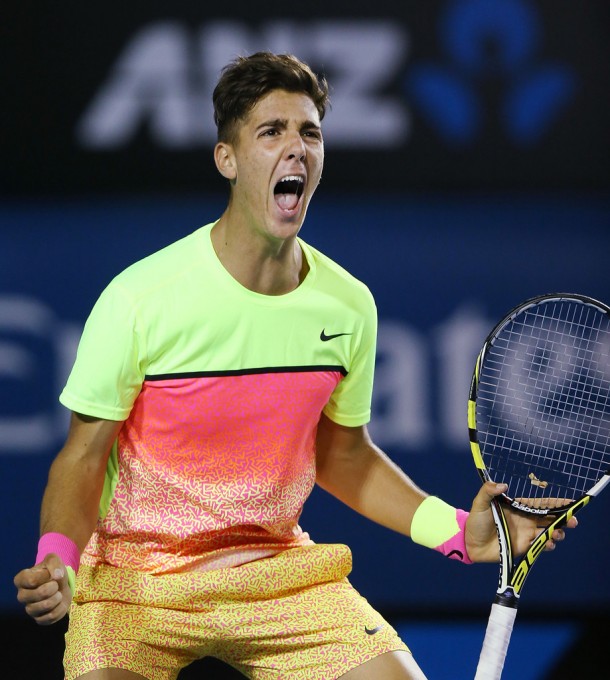 Australian young gun Thanasi Kokkinaksi has parted way with his long-time coach Todd Langman. Langman began coaching the 19-year-old Kokkinakis when the latter was only seven years old. Langman will be replaced by Ben Mathias, who has coached a handful of Australians in the past, including fastest-serve record holder Sam Groth.
Long-Time Partnership
Langman started coaching Kokkinakis as a beginner and helped to shape the young Australian into a future star. Kokkinakis would reach two junior Grand Slam finals under Langman's guidance. Kokkinakis broke into the top one hundred this year, and is currently ranked eightieth in the world. He played in all four majors, reaching the third round of the French Open. He also reached the fourth round of the Masters 1000 event in Indian Wells and won his first career Challenger Tour level title in Bordeaux.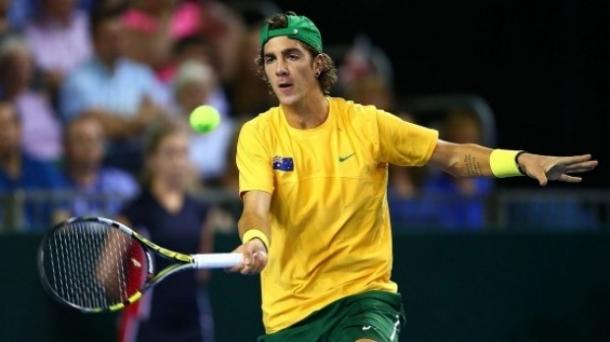 Kokkinakis in Davis Cup action. Photo: Getty Images
However, it appears as though the relationship between Langman and Kokkinakis had run its course. Kokkinakis had brought in Jason Stoltenberg during the season for additional guidance, but Stoltenberg has been busy with Australia's Davis Cup team and Kokkinakis felt that he needed a new voice if he was to take the next step.
"I guess it just ran its course, and Thanasi just feels like he needs a new voice, so we just decided probably a week or a week and a half ago to just go our separate ways" said Langman. 'I think to do what we did was actually pretty incredible, to keep it going as long as we did, and obviously I was a younger guy and we've sort of grown up together and as he progressed as a tennis player I sort of progressed as a coach as well.'
Climbing Towards The Top
Kokkinakis will look to take the next step with Ben Mathias. Mathias is the former coach of current Australian number three and serve-monster Sam Groth, who once hit a 163 MPH serve, the fastest ever recorded. Also on Mathias' resume are stints with Australians John Millman and junior sensation Luke Saville.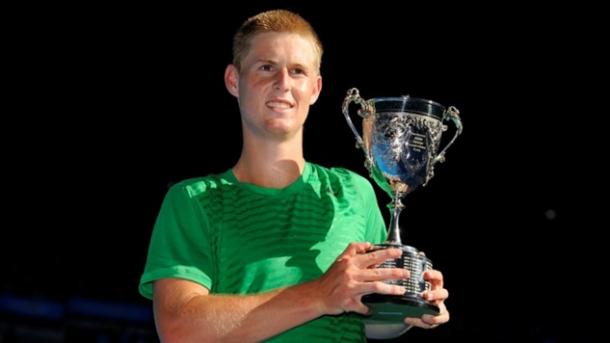 Luke Saville after winning the 2012 Australian Open junior title. Photo: ITF
Mathias is an experienced coach, but one without much experience of success. He's never coached a top-fifty player, which is entirely within the realm of possibility for Kokkinakis next season. He may be familiar with Australian players, but he does not bring much in the way of expertise to the highly-touted Kokkinakis. In fact, Kokkinakis will be looking to avoid the path followed by Mathias' former pupil Luke Saville. Saville won two junior Grand Slam titles and reached number one in the junior rankings, but has amounted to nothing on the ATP World Tour. It could have been in Kokkinakis' best interest to hire a more experienced coach, as everything Kokkinakis achieves will also be a first for Mathias. He may not be the best choice for Kokkinakis to take the next step towards stardom.