The French Davis Cup team is giving a new definition to home-court advantage. France has chosen to play their first round tie in next year's world group in Guadeloupe, a French territory in the Caribbean. It will be the first time that France plays a home tie away from the mainland. France is hosting Canada on March 4-6, 2016.
Sort-Of Home Court
The French tennis federation are not worried about the fact that their fan base back home will not be in the stands for what is technically a home tie. They are expecting a "brilliant atmosphere." The site of the tie will be the Vélodrome Amédée Détraux in Baie-Mahault.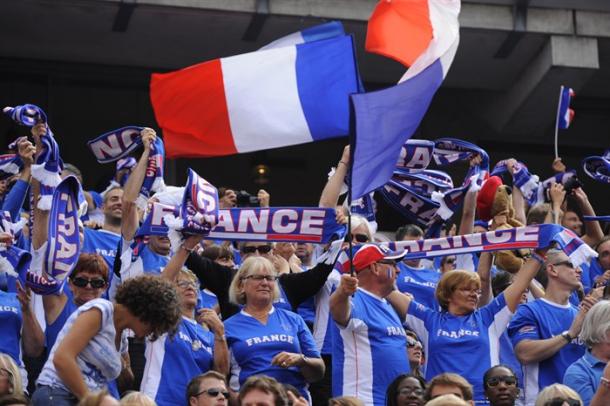 French fans at Roland Garros during last year's Davis Cup semi-final. Photo: Davis Cup
The decision is a very progressive one by France. Tennis is not a major sport in the Caribbean and local fans to not get many opportunities to see top level tennis. This is a major opportunity to build a fan base in a country where tennis is not very popular and a chance to help expand the popularity of tennis around the world. It is a very exciting opportunity. Fans will no doubt be very excited and will provide a great atmosphere for the players, although France could be surrendering full partisan support behind their team.
France in the Davis Cup
France did not host a Davis Cup tie in 2015, playing both their ties against Germany and Great Britain on the road. In 2014, they hosted all four of their ties, losing in the final to Switzerland on home soil. There is no word yet on what surface the tie will be played on, although it can be assumed that it will be played on clay, as not only do the French normally select clay as their surface, but they will be playing a Canadian team who has had less success on clay.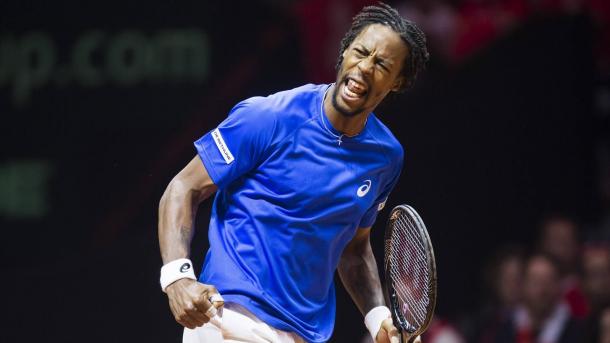 Gael Monfils during his 2014 Davis Cup Final victory over Roger Federer. Photo: Eurosport
The tie against Canada will be the second time the two countries will play in the last four years. In 2012, Canada was making its return to the World Group after an eight-year absence. However, France would defeat the Canadians 3-1 on a fast indoor hard court in Vancouver.