In 2014, Stan Wawrinka kicked off what ended up being one of the most unpredictable seasons in ATP history with a stunning victory at the Australian Open. Since then, Wawrinka has been fighting to prove that he is legitimately one of the best players on the ATP World Tour. In 2015, he found consistency and asserted himself as a truly great player
Win-Loss Record
Wawrinka went 55-18 in 2015, his best year to date both in terms of match wins and winning percentage. He won a career-high four titles, including two ATP 500 level titles and his second career Grand Slam title. He was undefeated in finals for the second year in a row. Wawrinka also finished the season ranked number four for the second consecutive season.
High Points
There is no question as to the highlight of Stan Wawrinka's 2015 season. Despite his previous Grand Slam championship and a straight sets victory over Roger Federer in the quarterfinals, the Swiss was considered a massive underdog going into the French Open final against Novak Djokovic. Djokovic had defeated Rafael Nadal in the quarterfinals in straight sets and seemed destined to complete his career Grand Slam by winning the French Open. The Serb seemed well on his way to completing his dream, when Wawrinka upped his game to an unmatchable level. Wawrinka put on a master class, dominating rallies with his majestic backhand. His performance in the last three sets was nothing short of perfection. The win solidified Wawrinka's place at the top of men's tennis and allowed him to silence all those who referred to him as a one slam wonder.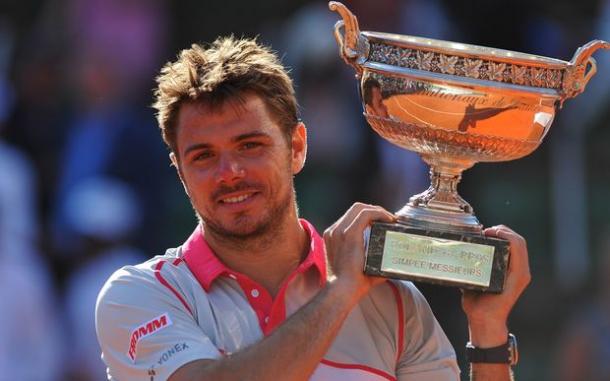 Photo: PHOTOSPORT
​Low Points
Wawrinka's French Open title outshines pretty much anything else that happened to him in 2015. However, he did have some brutal performances. While making it to the semifinals in his first-ever Grand Slam title defense at the Australian Open was solid, it ended poorly when Djokovic swept him away 6-0 in the fifth set. His first Masters 1000 title defense also ended disastrously. He was blown off the court by Grigor Dimitrov in the third round in Monte Carlo, only winning three games.
However, the absolute worst moment was not an actual scoreline, but an incident that occurred in the second round of the Rogers Cup in Montreal. Wawrinka took the opening set against Australian young gun Nick Kyrgios, but things were getting heated in the second set. During a changeover, Kyrgios told Wawrinka "Kokkinakis banged your girlfriend, sorry to tell you mate." Kyrgios was referring to Wawrinka's 19-year-old girlfriend Donna Vekic. Wawrinka was understandably incensed by the comment. To make matters worse, Wawrinka would injure his back and was forced to retire in the third set.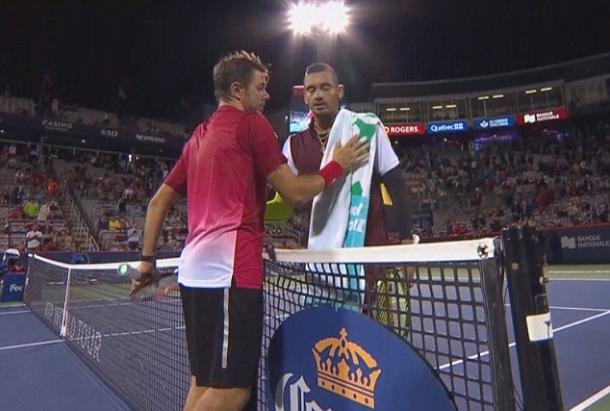 Awkward Post-Match Handshake after Kyrgios' Sledge Incident in Montreal/Getty Images
Best Results
Wawrinka's French Open title was not only his biggest win of the year; it was the biggest win by anyone not named Novak Djokovic. His victory was all the more impressive considering his straight sets win over countryman Federer in the quarters, followed by his stunning victory over Djokovic in the final. Wawrinka had some great results other than the French Open. He had his most consistent season to date, reaching the quarter-finals or better of all four majors, as well as four Masters 1000 quarterfinals appearances. Twice, he advanced to the semifinals of those Masters events. At the end of the season, he had a good run at the ATP World Tour Finals again as he reached the semifinals by defeating home-favorite Andy Murray. He would lose in the semis to Roger Federer. Wawrinka also won titles in Chennai, Rotterdam and Tokyo during the 2015 campaign.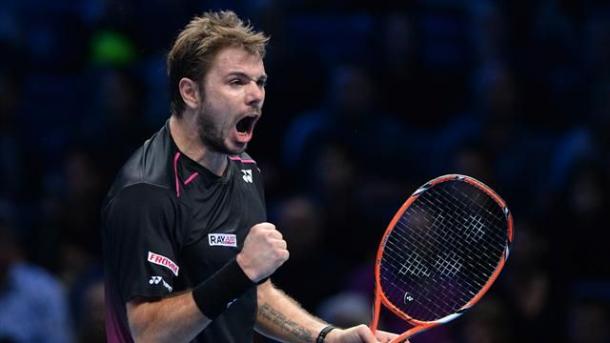 Wawrinka at the ATP Tour Finals/Eurosport
Worst Results
Despite all the great results, Wawrinka had some very poor ones too. The worst was his first round loss to Ivo Karlovic in his home country in Basel, Switzerland at the tail-end of the season, He also had a very slow start in the Masters 1000 level tournaments early in the year. He failed to get past the third round of any of the first four Masters 1000 tournaments, before reaching the semifinals in Rome. That run included the beat down suffered in Monte Carlo at the hands of Dimitrov.
Grade: A
Wawrinka was facing an uphill battle to do better this season than he did in 2014. Still, he managed to do it in 2015. Not only did he shake off the "one-slam wonder" moniker, he won a title for the ages during the most consistent year of his career. He managed to beat each of the big four at least once and was a consistent threat in big events. While things will only get tougher as he goes deeper into his thirties, this season solidified his status as one of the best players in the world.