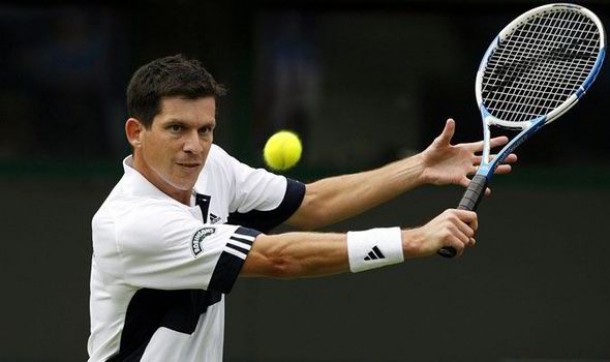 The Champions Tennis 2015 final takes place on Sunday at Royal Albert Hall. It will pit Tim Henman against Fernando Gonzalez, the defending champion.
Henman Takes Group A
Group A remained up for grabs on Saturday with Tim Henman scheduled to battle Younes El Aynaoui. James Blake's beat El Aynaoui 4-6, 6-3, 10-8 on Friday to keep his chances to qualify out of the group alive. Henman had beaten Blake earlier in the week, meaning a win on Saturday would net him the group. Henman beat El Aynaoui 6-3, 7-5 to finish the group at 2-0. Blake finished 1-1 with El Aynaoui going 0-2. Fernando Gonzalez will be Henman's opponent in Sunday's final. Gonzalez breezed through Group B with straight sets wins over Xavier Malisse and Sebastian Grosjean.
Tie Break Tens Goes To Edmund
One of the other fun parts of this week's even was the roll out of Tie Break Tens. It is a quick fire format where the winner is the first player to get to ten points in a one set format. The field of six players included top tier ATP World Tour players like Andy Murray and David Ferrer. The six players were split into two groups. Round robin play ended with two British players advancing. The final would feature Andy Murray against Kyle Edmund. Edmund would edge Murray 10-7 to take home the $250,000 prize. Amazingly, that prize is more than half of Edmund's career tour winnings to-date.
Sunday's Final
Tim Henman and Fernando Gonzalez met five times on the ATP World Tour during their prime playing days. Henman took three of those matches. Four of the five matches took place on hard courts with Henman the victor in three of those. That included the only time they met in a Final previously in 2003. The Brit won 6-3, 6-4 in the final of the Legg Mason Classic in Washington, D.C. The final will open play in the morning session. The evening session will be highlighted by the final legend's exhibition featuring John McEnroe and Henri Leconte.