Roger Federer has parted ways with his coach of two years, Stefan Edberg. Edberg, the former world number one and six-time major champion, joined Federer's team when the Swiss maestro seemed to be on his way down in the winter of 2013, only to help revitalize Federer's career in 2014.
Federer made the announcement on his Facebook page, pointing out that Edberg was originally only meant to stay on for 2014, but instead worked with Federer for an additional season. In the same post, Federer announced that Edberg's replacement will be Ivan Ljubicic, who spent the last two and a half years coaching Canadian Milos Raonic.
Statements
"After 2 very successful years, I would like to thank Stefan Edberg, my childhood idol, for agreeing to join my team. It was a dream come true. Although it was supposed to only be for 2014, Stefan was great and agreed to extend the partnership through this year which I really appreciated. He taught me so much and his influence on my game will remain. He will always be a part of my team. Severin Luthi, who I have been working with since 2008, will continue to be my main coach and he will be joined by Ivan Ljubicic." –Roger Federer via Facebook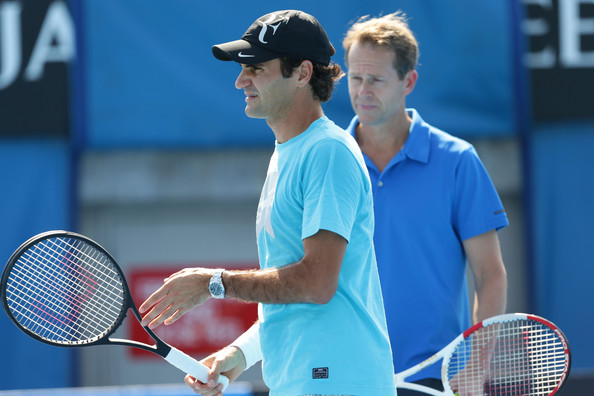 Edberg also released a statement to ATPWorldTour.com saying, "Roger and I had a wonderful two years together. When he originally approached me at the end of 2013, I committed to work with him for only a year. It became very clear from the start that this was going to be a special partnership, working with the greatest ambassador tennis has ever seen. It was exciting for me to be back out on tour and to see that the sport has made so much progress. The quality of tennis today is stronger than it has ever been. After an amazing 2014, I decided to continue on for another year, but with a clear understanding that it would be my last year given the time commitment. I believe Roger still has a lot left to give to the sport of tennis and is capable of winning the big events. Roger and I will remain close friends and I will always feel part of the Federer team. I hope to try and come watch Roger play some tournaments in 2016."
What's Next
Federer's career appeared to be in a downward spiral when he hired Edberg in December 2013. He had fallen to number six in the world and was struggling with injuries. Under Edberg's guidance, Federer returned to form, climbing as high as number two in the world and reached three major finals in 2014 and 2015.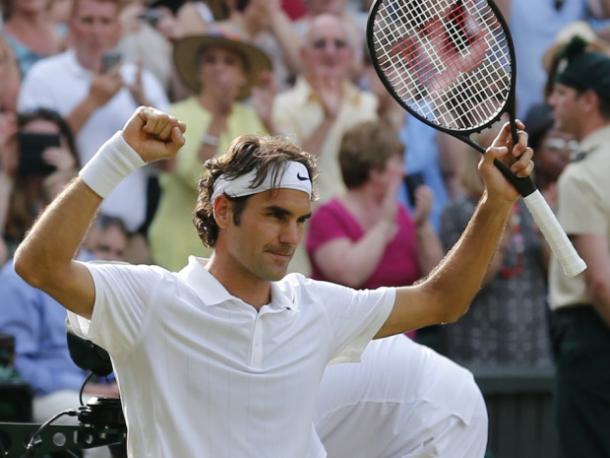 Ljubicic will take over for Edberg. It is an interesting choice as Ljubicic and Federer played each other sixteen times during their respective playing careers, with Federer winning thirteen of sixteen meetings. Ljubicic made his coaching debut in 2013, taking over the career of serve-machine Milos Raonic. Under Ljubicic's guidance, Raonic entrenched himself in the ATP top ten and reached a pair of Masters 1000 finals, including Paris in November 2014, where he beat Federer in the quarterfinals, ending Federer's bid to regain the number one ranking from Novak Djokovic.