Milos Raonic has been forced to withdraw from the 2015 International Premier Tennis League (IPTL) with a back injury. Raonic had struggled with back pain throughout the latter half of the ATP World Tour season, with the injury eventually forcing him out of his final events. Raonic withdrew after doctors told him that he needed "complete rest" to let his back heal.
Raonic in the IPTL
Raonic was competing in the IPTL as a member of the Philippines Mavericks. Raonic was 4-1 for the Mavericks, including a mixed doubles win with Serena Williams. He also scored singles victories over Rafael Nadal, Tomas Berdych and Kei Nishikori. All four of his wins came while the Mavericks were playing on home soil in Manila.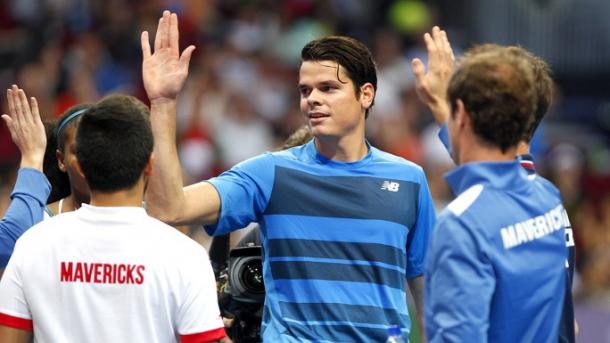 Raonic celebrates after his 6-5 win over Rafael Nadal/ Photo: IPTL
Mavericks co-owner Jean-Henri Lhuillier spoke to the media about Raonic's withdrawal, saying "It's a big blow considering that Milos was probably the MVP of the Manila leg. Milos has been troubled by back spasms and getting therapy. The recommendation is complete rest to be prepared for next year. He would've wanted to continue but Milos is out of the IPTL for the rest of the season as his doctors insist on total rest."
Disappointing 2015 Season
Raonic went into 2015 with high expectations and had a fantastic start to the season as he reached the final in Brisbane. He followed that up with a quarterfinal appearance at the Australian Open, made the semifinals of Indian Wells (beating Rafael Nadal in the quarterfinals) and also made the quarterfinals in both Monte Carlo and Madrid. In doing so, he reached a career-high ranking of number four in the world.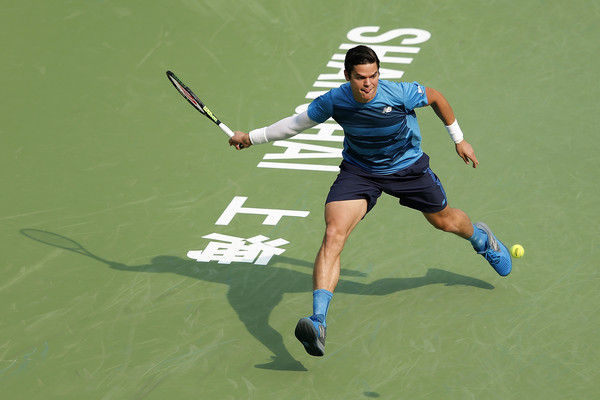 Raonic in his final tournament of 2015 in Shanghai/Photo: Getty Images
However, injuries would derail the Canadian's season. First, he required surgery to fix a pinched nerve in his foot. That forced him out of the French Open. That injury also led to further injuries at Wimbledon. Then, there was the back injury that struck at the U.S. Open. He would end up withdrawing from Basel and Paris at the end of the season due to back pain.
2016 Start Could Be In Question
Raonic is scheduled to kick off his season in Brisbane, where he reached the final last year. He beat rival Kei Nishikori in the semifinals before falling in a tight three-setter in the final to Roger Federer. Raonic has yet to comment on whether or not he will be ready for Brisbane. The implication so far is that he is being rested now, so he is ready for the start of the 2016 season.