The entries list for the 2016 Australian Open has been released. The season's first grand slam tournament kicks off on January 18th. There are very few surprises on the list, as the entire top fifty in the Emirates ATP Rankings are scheduled to appear in Melbourne.
The Favorites
The men's draw will be led by world number one and defending champion Novak Djokovic. Last year, Djokovic won his Open Era record fifth Australian Open title, kicking off what would turn into a spectacular 2015 season. He will be looking to tie Roy Emerson for the most Australian Open men's singles titles.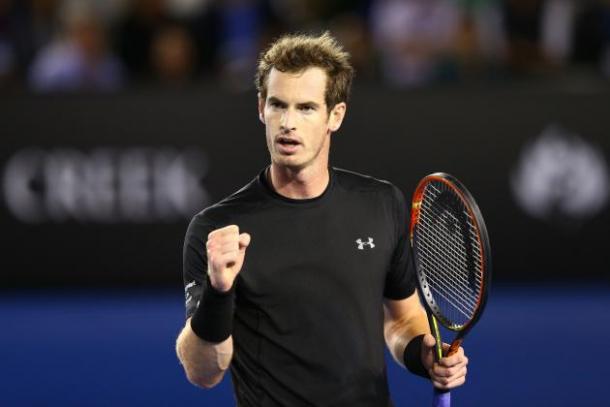 Andy Murray reached the final last year. Photo: Cameron Spencer/Getty Images
Djokovic will be joined by four-time runner-up Andy Murray. Murray fell to Djokovic in last year's final. Four-time champion Roger Federer will be making his seventeenth consecutive appearance in Melbourne. 2009 champion Rafael Nadal will be looking to keep his momentum going from the end of the 2016 season. 2014 champion Stan Wawrinka will round out the top five. The only other grand slam champion in the draw will be thirteenth-ranked Marin Cilic.
The entire top-ten will be in Melbourne and will be looking to make an assault on the top five. Tomas Berdych reached the semifinals last year and will enter the tournament at number six. Two-time semifinalist David Ferrer and 2008 runner-up Jo-Wilfried Tsonga will be looking to take a step further. Kei Nishikori and Richard Gasquet will round out the top ten.
The Home Hopes
Australian fans will be without their favorite son, former world number one and 2005 finalist Lleyton Hewitt. Hewitt retired in 2015. He had played in every Australian Open since 1996.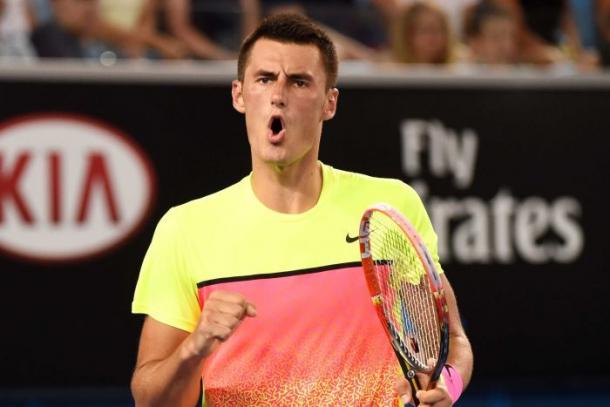 Bernard Tomic at last year's Australian Open. Photo: Joe Castro/AAP
Instead, the fans will be cheering for a younger generation. The Aussie contingent will led by eighteenth-ranked Bernard Tomic. Tomic reached the fourth round last year. He will be joined by the controversial Nick Kyrgios, who reached the quarterfinals last year. Joining the seeded players will be young gun Thanasi Kokkinakis, ninety-second ranked John Millman, and world's-fastest-server Sam Groth, who had the best run at a grand slam in his career last year in Melbourne.
Here's the complete list.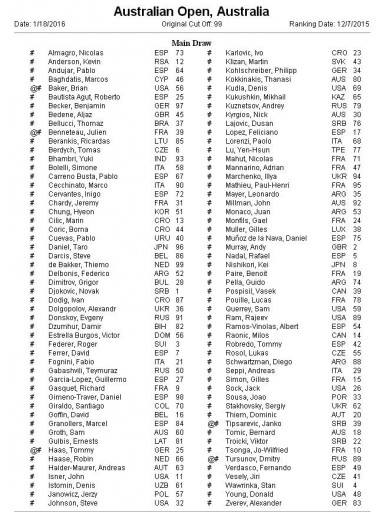 Play gets underway in Melbourne on January 18th, 2016