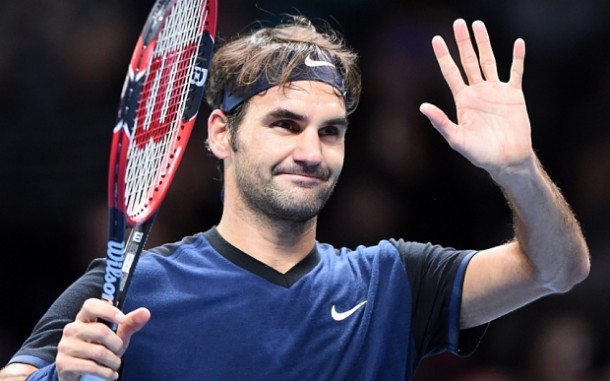 Roger Federer released his 2016 schedule today. For a long time, 2016 has been assumed to be Federer's final year on the ATP World Tour, although he recently confirmed that this is not the case. There are several changes to Federer's schedule for the upcoming season, most notably during the clay court season.
Here is the schedule: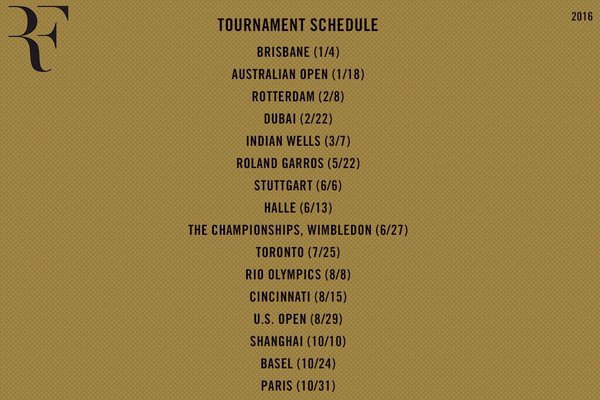 Federer's 2016 schedule. Photo: Twitter @rogerfederer
A Quiet Spring
What is immediately striking is that Federer is not currently confirmed to appear in any of the clay court Masters 1000 events. In fact, Roland Garros is the only clay court event Federer has, at this time, committed to play. He played a full clay court schedule in 2015, appearing in all three Masters 1000 events, reaching the final in Rome. He also won the title in Istanbul, his first clay court title in years. The schedule is still tentative and could change between now and the spring.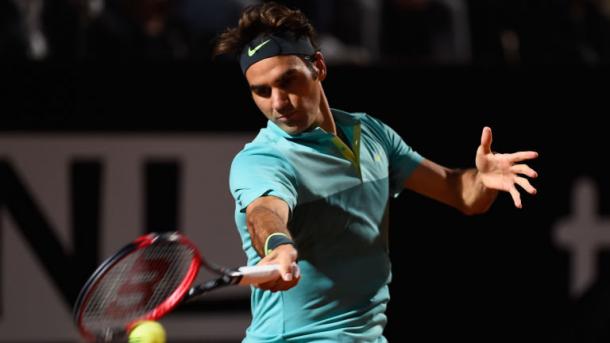 Federer reached the final on clay in Rome last spring. Photo: Sky Sports
Federer is also not currently scheduled to play the Masters 1000 event in Miami. He has only appeared in Miami once in the last three years, reaching the quarterfinals in 2014. At this moment, Federer is not scheduled to play any tournaments between Indian Wells in mid-March and the French Open at the end of May. It seems highly unlikely that Federer will not play any events in that time, but any events he does play will be added to his schedule later.
New Events
Federer has added three events to his schedule. He will appear in Rotterdam after the Australian Open, where he is a two-time former champion, most recently in 2012. With the grass court being extended, it should come as no surprise that the greatest grass court player in the Open Era has added another grass court event before Wimbledon. Federer has added the event in Stuttgart, which transitioned to grass in 2015. Lastly, he will return to the Masters 1000 event in Toronto. Federer has only played the Rogers Cup once since 2011, the last being 2014 when the tournament was most recently played in Toronto. On that occasion, Federer reached the final, losing to Jo-Wilfried Tsonga.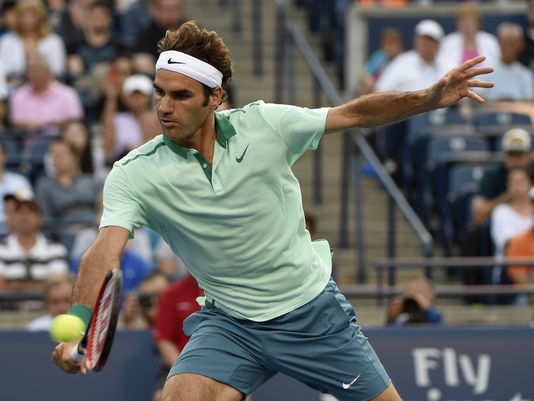 Federer at the 2014 Rogers Cup. Photo: Peter Llewellyn/USA Today Sports
Federer will also be appearing at the Summer Olympics in Rio de Janeiro. Federer won the silver medal at the last Olympics in London in singles. He also won the gold medal in doubles in 2008 in Beijing. Federer is currently planning on playing singles and mixed doubles with Martina Hingis, and has indicated that he might play doubles with Stan Wawrinka.
This is still just a tentative schedule and a lot can change. Not included on the schedule but likely to feature Federer is the ATP World Tour Finals. Of course, the tour finals is based on qualification and so there is no guarantee that Federer will play there. However, Federer has qualified every year since 2002, so it is likely that he will be there again in 2016.