 Milos Raonic looked set to break up the Big Four in 2015, putting up consistent results, beating top opponents and climbing as high as number four in the world. But injuries ruined his chances. But now, armed with a clean bill of health and a new coach, Raonic is confident that he will be a force to be reckoned with in 2016.
A Future Grand Slam Champion
Raonic, who kicked off his 2016 season this week in Brisbane, is confident that he will finally have his breakthrough in this year. "I believe [I can win a Grand Slam this year]. I think I can have a real chance, and to use the tools and finding ways to manipulate the situations a little bit better."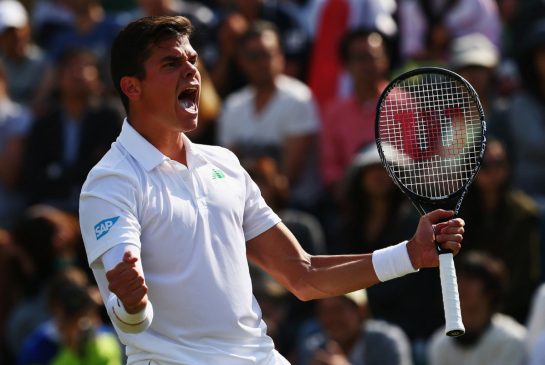 The former Wimbledon semifinalist believes that his new coach, Carlos Moya, will play a key role in helping him in the big situations. "That's where Carlos will be able to help me significantly, and that's the reason to bring him on."
Key to Becoming a Champion
Fixing his Style
Raonic is aware of what he needs to do to finally break through at the grand slam level. The Canadian wins based on his big serve and gigantic forehand, but is vulnerable to strong returners who can extend rallies, as well as players who can overpower him. The former world number four knows that this needs to change if he is to win a slam.
"I can't be stuck too far behind the court. [I need to] find ways to change transitions a little bit better, and to come forward. Not only do I feel specific situations, but [I feel] the actions I take and exploit my opponents. I need to put more pressure on the opponents."
Beating the Big Boys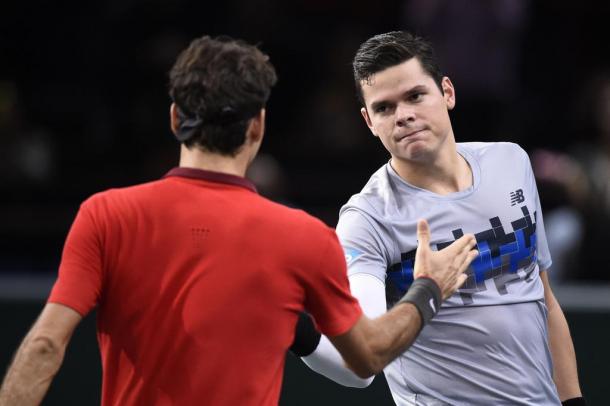 The trouble for any up-and-coming player is that they are trying to break through in tennis' golden era. Raonic knows that he needs to find a way to beat the Big Four consistently. He has already scored wins over Roger Federer, Rafael Nadal, and Andy Murray, and is often able to push these three major champions.
Unfortunately, to win the big tournaments these days, that means beating Novak Djokovic, and the world number one remains an enigma for Raonic. "I did not find a solution against Novak, he's been the best since I entered on the Tour." The Canadian was two points away in Rome in 2014, but ultimately fell short.
Despite that, Raonic remains optimistic. "I found the solution with the other top five guys. I can win a Grand Slam title, I have to manage the situations better and Carlos will help me to do it."