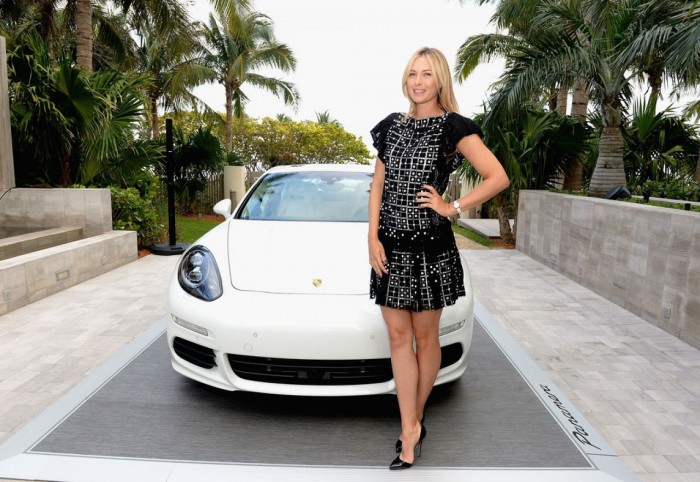 Maria Sharapova has added another sponsor into her already impressive portfolio. The former world number one has signed a deal with NetJets. The aviation company becomes the official private aviation sponsor for the five-time Grand Slam sponsor. IMG, Sharapova's agency, was the one who broke the news.
The Rich Get Richer
Sharapova will be used in marketing and advertising with a social media emphasis. Even with her on-court success, Sharapova is just as known for her off-court marketing abilities. NetJets is another addition to the long line of collection of Sharapova's sponsors.
Nike is the five-time Grand Slam champion's largest sponsor. Back in 2010, the American company extended the Russian's deal for another eight years for $70 million. Sharapova designs dresses for Nike since her original run of attire didn't suit her body type and was worn by too many players.
2014 saw Sharapova become the face of Avon Fragrances. She released her own line called, Luck. In 2013, she signed a three-year deal with German sports car brand Porsche. She became the company's first ever global ambassador.
The Russian also is sponsored by Evian, Tag Heuer, and Tiffany. Let's also not forget that Sharapova has her own candy brand called Sugarpova. The former world number one created the candy line with Jeff Rubin, founder of candy retailer IT'SUGAR. The brand launched worldwide back in 2013 in stores and a portion of the proceeds made from Sugarpova go to her charity, the Maria Sharapova Foundation.
The Power Of The Sharapova Brand
After an injury forced her to withdraw from the Brisbane International, the Russian was off to Melbourne to begin training for the Australian Open. She decided to go explore the city and look for a coffee shop to go relax in.
On her Instagram, which has 1.1 million followers, she posted that she was at the King Arthur coffee shop. Experts have calculated that this simple photo could bring in more than $10,000 worth of extra business for the company.