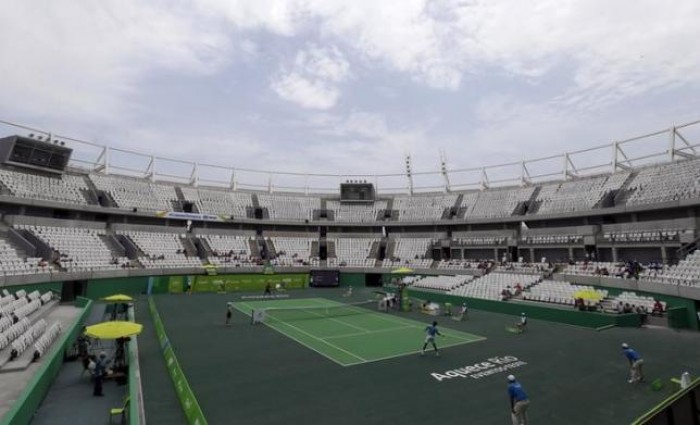 Rio de Janeiro, Brazil: As the 2016 tennis season commences, many of the top players, including Novak Djokovic and Roger Federer, have already set their sights on the 2016 Olympic Games as a key focal point of the season. However, just today, the city of Rio de Janeiro, the group in charge of the construction of the center, cancelled the current contract for the center, only a mere 200 days before the games are scheduled to begin. Even more perplexing than that, the center itself is 90% completed at this point, leaving many wondering when and how this project will be completed in time.
City Cites Delays and a Breach of Contract for the Sudden Cancellation
According to the city's Official Gazette, city officials pointed to unforeseen delays associated with the project as well as a breach of contract as the key reasons for the cancellation. The city placed a fine of 11 million reais, or approximately $2.7 million (€2.5 million) on the consortium for the delays.
Consortium "Perplexed" by the Sudden Cancellation
The consortium, comprised of three local construction companies, IBEG Engenharia e Construções, Tangran Engenharia and Grupo Damiani, said collectively they were "Totally perplexed" by the cancellation. The group explained that they have plans to go to court in order to seek compensation from the city of Rio itself for financial losses related to the project, as well as compensation for the damage done to the companies' reputation.
Tensions Associated with the Project Are Not New
Before this contract issue, the construction of the tennis center has had its fair share of controversies. Just last week, workers of the consortium who were recently laid off protested outside of the tennis center, claiming they were owed compensation by the consortium. After the protest was over, a shipping container caught fire nearby, however no damage was done to either the tennis center or to any Olympic facilities. No one was injured as a result of the fire.
City Does Not Know How Project Will Be Completed
The city of Rio did not offer any solutions or have any ideas as to how the project will be completed at this time. The tennis center itself, which can be seen in the photo above, is about 90% completed. That fact itself makes it even more strange as to why the city would fire the construction companies, when the project is so close to being completed. With only 200 days remaining before the Olympic games are scheduled to begin, the city of Rio has created even more headaches for themselves, as they must now scramble to complete the vital tennis center before the stars of the ATP World Tour and WTA arrive in Rio for the season's "5th Major."