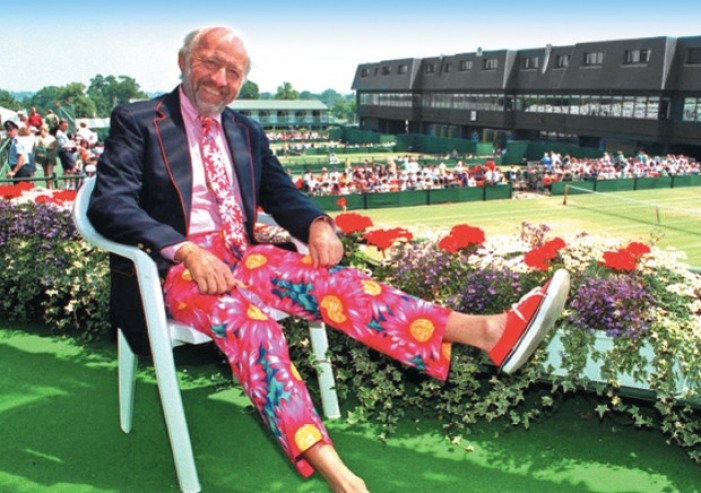 An Open Letter to ESPN, the Tennis Channel and anyone else who spends a significant portion of time covering professional tennis:
To whomever this may concern,
Every year, the world turns its eyes to the sport of tennis for eight weeks (10 in Olympic years). I say this not to disrespect the various tournaments which are worth watching at other points in the year; goodness knows that I enjoy watching Davis Cup, Miami, Indian Wells, Madrid, Rome and the Tour Finals, but for the majority of the tennis watching public, only eight weeks out of the calendar matter. Yes, I am of course referring to those four hallowed tournaments known as the four Majors. The Australian Open, Roland Garros, Wimbledon, and the US Open represent the pinnacle of this storied sport. However, if you were to devote any time to watching ESPN's exemplary coverage from Melbourne this week, you wouldn't know that was what they were called.
Anyone who spends any period of time watching the action play out from Melbourne, Paris, London or New York would surely think that each one was itself a "Grand Slam," or simply a "Slam," as it's sometimes shortened to by the networks. Unfortunately, that is not the case. ESPN, the Tennis Channel, and all of the other good tennis broadcasters around the world are wrong.
These eight glorious weeks are all part of what is properly known as Major play. Specifically, each tournament is one of tennis' four MAJORS. When a player, over the course of their career, manages to win all four tournaments, they then win a career Grand Slam. If a player is able to win all four majors in one calendar year, as Serena Williams almost did last year, and as only five players have ever done, they then have won a Grand Slam.
Don Budge, Maureen Connolly, Rod Laver, Margaret Court and Steffi Graf are the only five players to have ever won a calendar Grand Slam. To hear ESPN tell it, there are dozens of Grand Slam champions in the field at every major tournament.
There are big tournaments all season long which qualify as major tournaments. Note: I spelled that as "major" rather than "Major", because they aren't Majors. Players can see their careers transformed by winning them, and a victory there can mean the difference between hundreds of thousands of dollars in prize money. Matches there can provide critical rankings points, and make all the difference in someone's season. They are hugely important tournaments, but they aren't Majors.
Tennis has four Majors. They occur in January, May, June/July and August/September. Please, to those of you who hold the honor of broadcasting them to the world, remember that. To those of us around the world who are privileged enough to spend some time each year covering this wonderful sport, remember that. Do this game, and its finest tournaments and highest award the honor they deserve. Treat the four Majors with respect, and call them what they are. Do not degrade the glory of winning a Grand Slam by bandying the term about like a common label.
Winning a Grand Slam is the highest individual accolade which one can earn in tennis (Davis Cup is the highest team honor and an Olympic Medal the highest honor one can earn for their country). Sadly, we have come to the point where that word doesn't convey the meaning which it ought to.
Venus Williams, Novak Djokovic and Pete Sampras are all great tennis players. In fact, they are all great champions. They are all Major Champions. But they aren't Grand Slam champions.
Serena Williams, Maria Sharapova, Roger Federer and Rafael Nadal are all career Grand Slam Champions. Margaret Court and Rod Laver are Grand Slam Champions. There is a difference. Do the game a service and recognize that.
Sincerely,
Liam McMahon