 John Isner continued his Australian Open campaign with a 6-3, 7-6, 7-6 win over Spaniard Marcel Granollers to progress into the third round at the Australian Open.
Isner Powers Through First Set
Isner and Granollers both held their serves to get the match to 4-3 in the first set. With both players serving extremely well, the set look destined to go to a tiebreak until Isner broke Granollers in the eighth game of the match to go up a pivotal break. Isner then served for the set, closing out the set with a big forehand winner, to take the first set 6-3.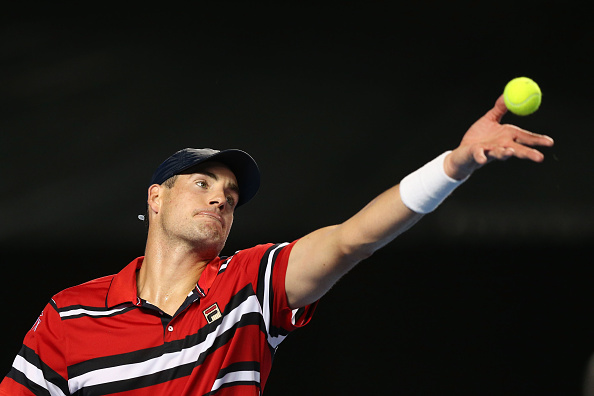 Isner Fights Through Second Set
The second set, though very different in score line, was actually quite similar to the first. Both players again served very well, with neither player facing a break point the entire second set. Isner fired an ace down to level the set at 6-6, setting up a second set tiebreak. Granollers started out the tiebreak going down an early mini break, due to an Isner double fault. Granollers then went up 4-1, looking in prime position to win the set. Isner then held both his service points to get the tiebreak to 4-3. Granollers then gave up his mini break at 5-3, to get the tiebreak back on serve. Isner then held both his service points to go up 6-5 in the breaker. At 6-6 in the tiebreak, Granollers made a key mistake, dumping a backhand volley right into the net, handing Isner the mini break, and a set point on the 6 foot 10 American's serve. Isner wasted no time closing the set out with an overhead to finish off a very competitive set of tennis.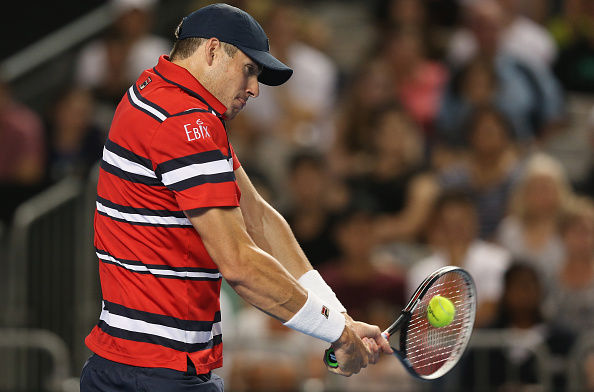 Similar Story In The Third
Almost a carbon copy to the second set, the third set featured both players holding serve all the way to 6-6, forcing another tiebreak. In the tiebreak, both players held their first point to get to 1-1. At 1-1, Granollers made another pivotal backhand volley error, dropping his service point, to go down a mini break. Isner then held for 4-1 and then broke Granollers to go up 6-1. Isner squandered his first match point, but made no mistake with the second, finishing the match off with an easy serve and volley winner.
Isner By The Numbers
In a typical John Isner performance, Isner served very well, not facing a break point throughout the entire match. In Isner's first round victory, a 6-3 7-6 6-3 victory over Pole Jerzy Janowicz, Isner served extremely well, a similar story to today's match. Isner served a whopping 20 aces and made 71% of first serves. The American won 82% of first serve points and 72% of second serve points, an incredible serving performance for the 6 foot 10 inch Isner. Isner did not face a break point for the entire match, and broke Granollers' serve once in the match.
Next Up For Isner
Next up for the American will either be another Spaniard in 18th seed Feliciano Lopez or Argentinian Guido Pella. Lopez, ranked No. 19, has a 3-3 head to head with Isner, with the American winning their latest matchup, a 7-6 6-7 7-6 win over Lopez at the Queens Club in 2015. Isner and Pella have never met before.