 Four-time Australian Open champion Roger Federer will face his first major test of the tournament on Friday when he takes on the man considered to be a younger version of himself. "Big Fed" will take on "Baby Fed" as Roger Federer faces off with Grigor Dimitrov in the third round of the Australian Open with a spot in the last sixteen on the line. Last year, Federer was upset in the third round by Andreas Seppi. Can Dimitrov replicate the feat?
How They Got Here
Roger Federer has pretty much cruised so far at the Australian Open. He made quick work of Nikoloz Basilashvili in the first round, before getting past Alexandr Dolgopolov in straight sets in the second round. Federer has been utterly dominant on serve so far in the tournament. A deceptive statistic is Federer has yet to save a break point in the tournament. That's because his serve has been so good that he has only faced one, which he did not save. That was in the first round. He beat Dolgopolov without giving "the dog" a look.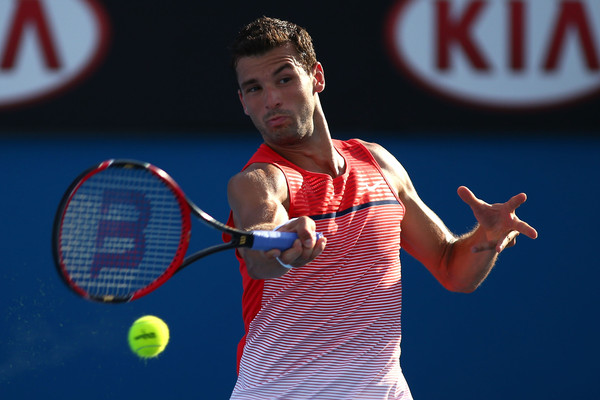 Grigor Dimitrov has been solid so far in the tournament. He beat Paolo Lorenzi in the first round in straight sets, before putting away an inspired Marco Trungelliti in four sets in the second round. Generally, Dimitrov has done well on his serve, although his return could use some work. Considering the massive differences in their rankings and experience, Dimitrov had a tough time putting away Trungelliti in round two. But when it mattered most, Dimitrov came up with some clutch tennis.
The History
Federer has generally dominated this rivalry, having won all four of their previous meetings. The pair faced two weeks ago in the quarterfinals of Brisbane with Federer winning in three sets. Dimitrov won the second set in a tiebreak, which was the first set he had ever won against Federer. They had also faced the previous year in the semifinals of Brisbane, with Federer blowing out Dimitrov 6-2, 6-2 on that occasion. Their other two meetings came in consecutive years in the quarterfinals in Basel. Federer's victories over Dimitrov in Brisbane are likely the most telling going into this match in Melbourne, as the surface is very similar. Based on those matches, Federer has a definite advantage.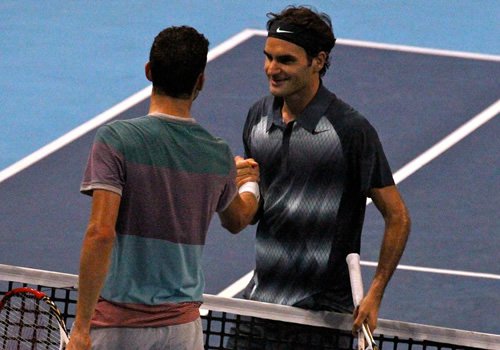 Up until last year, the Australian Open had been Federer's most consistent major. He reached the semifinals or better for eleven straight years. Dimitrov's first major breakthrough came in Melbourne when he reached the quarterfinals in 2014. However, he failed to replicate the feat in 2015. Federer has won this title four times, but that was when he was younger. The slower hard courts do give a slight edge to Dimitrov.
Fun fact: this will be Federer and Dimitrov's first match in a city that does not start with the letter B.
Can Dimitrov Survive the Federer Onslaught?
Everyone knows exactly what Roger Federer is going to do in this match. He is going to serve big, blast his forehand, and attack the net whenever possible. Especially in the Australian heat on these slower courts, Federer is going to want to keep points short and get off court as quickly as possible. The question is can Dimitrov stop him? Dimitrov is a solid returner, but it is not the best part of his game. Dimitrov lands in that awkward middle ground where his serve is not quite good enough to keep up with Federer, but he lacks the return to break the Swiss regularly. To beat Federer, you need to be able to either out-serve or out-return Federer. Nadal and Djokovic usually beat the Swiss by out-returning him, while Milos Raonic pummeled Federer in Brisbane with a bigger serve.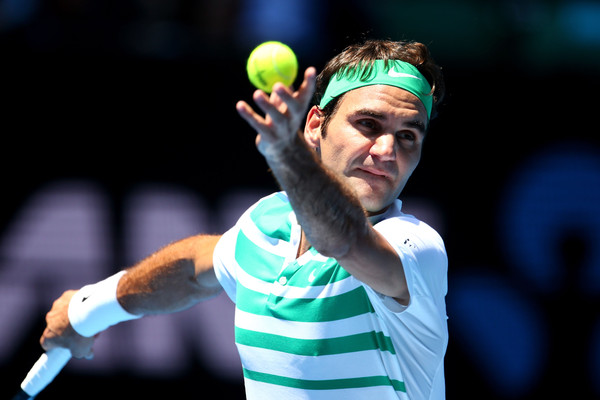 Essentially, Federer does everything Dimitrov does, only better. He serves better, his shots are better, attacks better. If Dimitrov wants to win, he needs to take the initiative away from Federer. Last year, Andreas Seppi basically grinded Federer out of the tournament. He was solid on the baseline, kept the ball in play, attacked when he could and prevented Federer from establishing a rhythm. If you cannot overpower Federer like Djokovic can, then you need to at the very least stop him from controlling the game. Dimitrov needs to keep Federer on the back foot, keep him on the baseline, and try to get some long, grinding rallies going that involve Federer running.
Prediction: Roger Federer in four sets
Dimitrov will have some confidence after scoring a set last time and the surface in Melbourne should work to his advantage. That being said, Dimitrov will need to find a previously unseen level of consistency to outwork Federer. The Swiss utterly dominated his first two opponents. Dimitrov cannot make a mistake on his own serve and even that may not be enough. This is a matchup that works for Federer and he is looking stronger than Dimitrov at the moment.