 Just when it seemed as though Rafael Nadal had turned the corner and was on his way back to his old championship-winning form, he suffered another blow. That blow was a first round loss at the hands of free-swinging Fernando Verdasco at the Australian Open.
Hope Replaced by More Questions
Nadal had been one of the best in the world since the 2015 U.S. Open, reaching three finals in his last six tournaments. He had won all three of his round-robin matches at the World Tour Finals. There was hope going into Melbourne. Even though most people believed he would be tested by Verdasco in the opening round of the Australian Open, it seemed very unlikely that Nadal would lose. Nadal had been playing so well for months and seemed to have an edge again. Surely he would not fall to his countryman, who is considered to be past his prime playing years. Most experts agreed that Nadal was in store for a big run. This writer even had Nadal winning the title.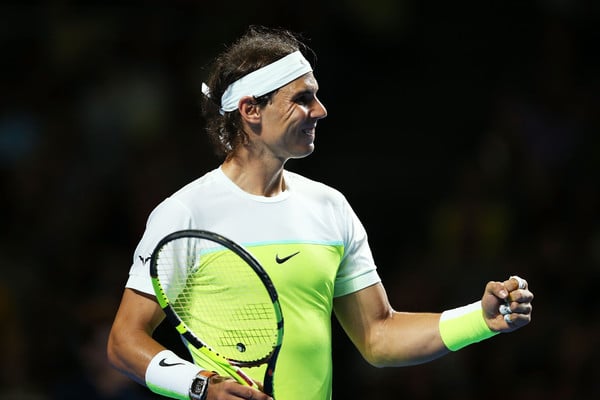 But a combination of some gutsy, out-of-this-world hitting from Verdasco and some dull ground stroke hitting from Nadal, sent Rafa out in the first round of the Australian Open. It was the first time that had happened in Melbourne to the man who has won 14 majors overall. The loss seemed more in keeping with the Nadal the world saw in 2014 and the first three-quarters of 2015. When it matters most, Nadal is still struggling. The inexcusable loss at the Australian Open leaves Nadal with more questions.
Nadal is going to need help answering them. The problem is that he does not have the support he needs. Rafael's coach since he started playing tennis, Toni Nadal, causes more problems than he fixes. Rafael Nadal has been in a downward spiral for several years and Toni Nadal has done nothing to solve his nephew's problems. If it was not clear before, this latest loss in Melbourne is confirmation that Rafael Nadal needs another voice in his box.
A Bolt from the Blue?
There are some people who may try to write off Nadal's loss as a random event. These early losses sometimes just happen. With Nadal however, they have happened often enough that these types of upsets can now be considered a trend. During the first half of his career, Nadal was known to lose the odd match at a major to an inspired opponent. Fernando Gonzalez at the 2007 Australian Open and Jo-Wilfried Tsonga at the 2008 Australian Open are some examples. The most famous was of course Robin Soderling at the 2009 French Open. However, all three of those losses are forgivable as Nadal's opponent went on to reach the final in all three cases.
In the last five years, these losses have become a lot more common. Nadal always seems vulnerable to an opponent who goes for broke and crushes everything within reach. Lukas Rosol at Wimbledon in 2012, Steve Darcis at Wimbledon in 2013, Nick Kyrgios at Wimbledon in 2014, Dustin Brown at Wimbledon in 2015, and Fabio Fognini at the US Open in 2015 all fit that bill. Now, Verdasco has joined that club. These losses are happening to Nadal too frequently.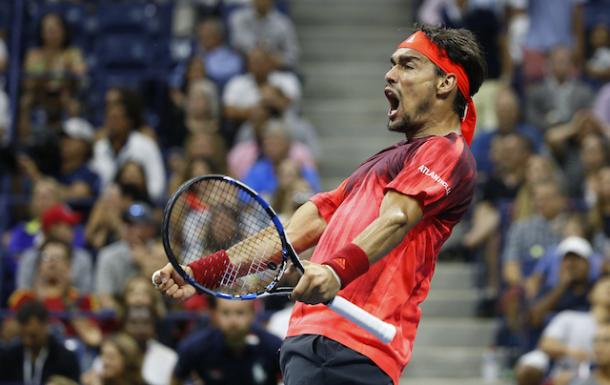 These losses are no longer random and can no longer be written off. Full credit should be given to Nadal's opponents, they were on fire on those days. However, when it happens as often as it has, you would expect that Nadal and his team would be prepared when they go up against a powerful opponent early in a major. That has not been the case. There are plenty of warning signs which leads to two conclusions. Either the Nadals are writing off the losses and ignoring them or they cannot come up with a solution. The latter seems far more likely, which clearly indicates that Rafael Nadal is in need of someone else to help.
Toni Nadal's Tactics Are Not Helping
Full credit must be given to Toni Nadal. He has done something amazing with his nephew. Toni Nadal built Rafael into the champion the world fell in love with and the man who won 14 major titles. Uncle Toni deserves to be praised for what he has accomplished with Rafael Nadal. There is no question that he has been a great coach.
That being said, nearly every coach wears out their welcome at some point with a player. There are always stories about Toni Nadal being a nightmare to his nephew behind closed doors. There are stories about him being manipulative and almost bullying to his nephew. He creates a toxic environment for Rafael and that could well be why the King of Clay has been struggling with his confidence. Toni Nadal is notorious for being overly critical. Nadal's struggles over the last few years have likely been a direct result of Toni Nadal's constant criticism.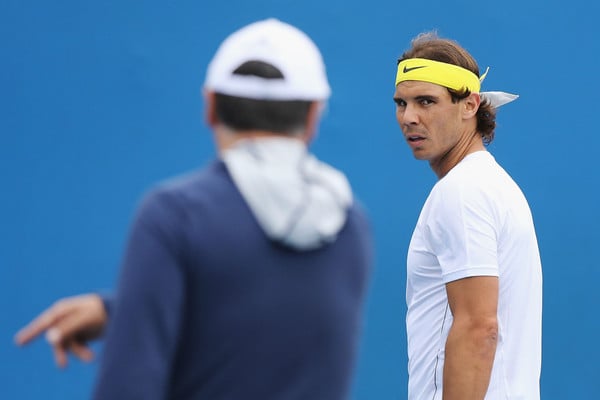 The fact is that he has not been useful as a coach recently. In this columnist's opinion, his usefulness has expired. After more than 20 years together, Toni Nadal has burned through his bag of tricks. Rafael has been stagnant lately and he needs rejuvenation. The best way to do that is to change coaches. He will never recover his championship form with Toni Nadal alone.
Coaching Change: A Proven Tactic
In sports, when the team or the individual has been struggling for a long time or simply needs new motivation, they change coaches. That is how sports work. Unless you are Bill Belichick and win your division almost every year for 15 years, no coach sticks around for an extended period of time. Even the New England Patriots will change coaches eventually. After 24 years, it simply time for Rafael Nadal to change. That is how evolution works.
Just look at his biggest rivals. After 2013, Novak Djokovic had slipped to number two in the world after only winning just one slam that year. The Serb had spent the better part of the three previous seasons at number one and won five majors in that span. When he began to fall back, what did he do? He brought in a new coach. He did not fire Marian Vajda, he simply added Boris Becker as the primary voice in his camp. The result? Djokovic reclaimed the number one ranking and has won five majors. He is currently the undisputed best player in the world. He was doing great with Vajda, but he knew he needed additional motivation and that has come in the form of Becker.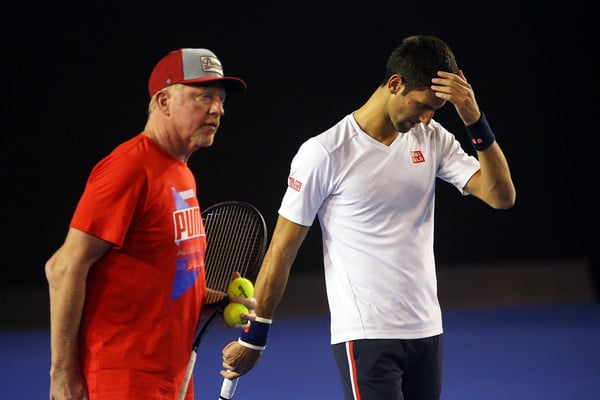 Roger Federer, arguably the greatest player of all time, has even brought in new coaches when he needed them. Federer won his first 16 majors without a primary coach, but in 2010 he well and truly took a backseat to Rafael Nadal. His solution? He brought in Paul Annacone as a coach. Federer would eventually return to number one in the world and win another Wimbledon crown. When Federer's career seemed over at the end of the 2013 season, he hired Stefan Edberg. Edberg guided Federer through the renaissance the tennis world has enjoyed over the last two years.
Everyone else seems to understand how this works. Djokovic and Federer had even less warning signs than Nadal and less reason to change coaches, but they did so because they knew that it was time. Rafael Nadal is well past the time where he needed to change coaches, but it isn't too late.
Moving Forward
Rafael Nadal does not necessarily have to fire his coach. Based on the attitude of Toni Nadal, his need for control, and how much power he is used to, it seems unlikely that he would work well with a new coach. That could make a clean break the best option, but that seems unlikely based on comments from Uncle Toni. If Rafael could bring in another coach to work with Toni, that could be enough. That is what Djokovic did and it has worked wonders.
Rafael Nadal cannot continue with Toni alone. If he does, these early losses will continue and he will be lucky to win another major. The loss to Verdasco proved that there is a problem with Rafael Nadal and Toni Nadal has had a decade to fix that problem. He has failed. There is no reason to believe that he will suddenly discover a solution, so the time for change should be now. Rafael Nadal has constantly said that he is feeling good and believes that he could have a great year in 2016. But Fernando Verdasco showed the world that Rafael Nadal is still a long way away from winning another major. The 14-time major champion needs help. And more than anything, he needs a new voice to guide him.